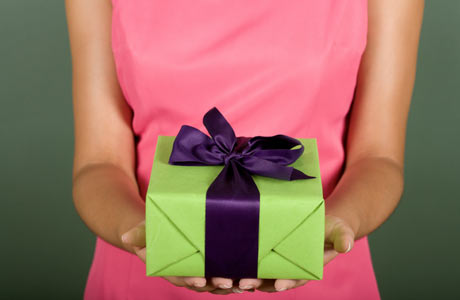 Ella and her husband recently moved to Chicago, where they're just getting settled.  Ella's second cousin Janie, whom she hasn't seen in several years, was kind enough to invite them to a Passover seder at her home this coming weekend.  When Ella asked Janie what she could bring, Janie adamantly replied.  "Not a thing!  We'll take care of everything.  I love making dessert, the meal is covered, we're a sober house, and little Matty is allergic to flowers."
Given that the hostess has suggested that her household has many restrictions, Ella is wondering if it's okay to go empty handed?  Her mother told her absolutely not, while some friends say that it may actually be disrespectful to bring a contribution after Janie asked her not to.
What would you do?  Bring a gift or not?  And if you were to bring some sort of thank you present, what would be an appropriate gesture if wine and flowers are off the list?  Tell us what you think!
|
Print