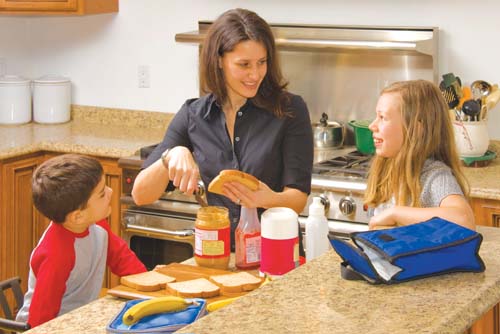 This week's article on LunckSkins reusable sandwich bags naturally got me thinking about my kids' lunches.  Luckily, there are some great coupons out this week for organic and natural lunch items to pack for your wee ones (and yourself)!
From Mambo Sprouts:
$1.00 off any Rudi's Organic Flatz Bread (Rudi's is what our family eats – delish)
$1.00 off box off Clif Crunch granola bars
75 cents off Santa Cruz Organics apple sauce product (the apple/apricot is my kids' favorite)
And from Whole Foods….
$1 off any two Cascadian Farms granola bars or cereals
$1 off any two Kashi granola bars
$1.50 off any two EnviroKidz crispy rice bars
$1.50 0ff any two Nature's Path granola bars
Happy snacking!
|
Print