by Stephanie Berenbaum – April 25, 2012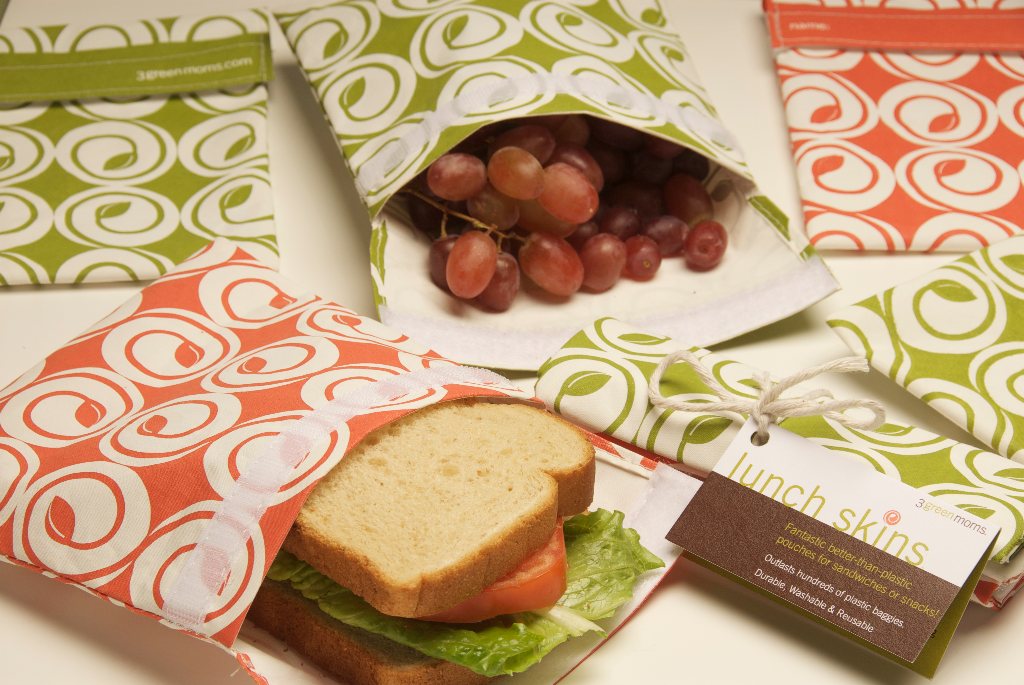 Go Green & Save Money with LunchSkins
My sons' school has been doing a great job encouraging parents to pack "no waste" lunches for the kids.  No waste meaning: no paper napkins, no disposable utensils and absolutely no plastic sandwich bags!
And while I am all for the Green movement – it has taken a lot of trial and error to find eco-friendly products that I would actually recommend to friends and Fab & Fru readers.  After experimenting – a lot – I found a baggie alternative I love:  LunchSkins!  And what's even more Fab & Fru?  They are now available at TARGET!  Now you really have no excuse.
Dollars & Eco-Sense
In addition to protecting the environment, LunchSkins  also protect your wallet.  For example, Ziploc sandwich bags run about $4.50 for 100, and Ziploc's snack bags run about $3.90.  Assuming you are constantly replenishing your supply like most moms I know, you're probably dropping at least $100 a year on plastic bags.  Instead, the next time you are at Target, pick up a LunchSkins two bag pack (snack and sandwich bag) for $10.99 and reuse them hundreds of times.  — Or you can buy snack, sub and sandwich bags directly from the LunchSkin site  for between $8-$11 dollars each.
Don't Be A Landfill Loser
Here's the scoop – the moms who founded the company were shocked to hear that 20 million plastic sandwich bags – A DAY – were going into landfills from school lunches.  So they designed LunchSkins to be even better than a regular old baggie.
LunchSkins are made from a thick cotton fabric that is coated with a food-safe polyurethane liner – which contains NO BPA, lead, or phthalates!  LunchSkins are also grease proof and moisture proof making them ideal for messy sandwiches and snacks (is there any other kind of snack?)  And they're easy to clean and dishwasher safe.  Plus, I love their modern designs!  Seriously, what more can a girl ask for?  I highly recommend investing in these fun, eco-friendly lunch bags.  Cutting back on waste and saving money = totally Fab & Fru!
|
Print