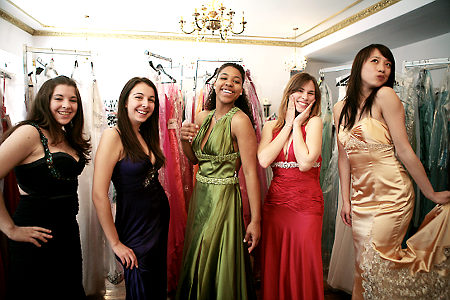 Taxes To Tiaras…
Pricey Proms!
Is this a good sign for the economy…or a really bad one?  A Visa survey found the average American teen (or, more likely, their parents) will spend $1,078 this year (up 26% from last year's already shocking $807) on going to the prom!  Even more disturbing?  The survey found teens from low income families (household income of $20-30k per year) spending the most on prom: $2600 for their big night out – almost double the national average!  That's what we call an a-prom-ination.
Tax Time
Yes, that is the taxman you hear coming up behind you.  This year, since April 15th lands on a Sunday, and April 16th is "District of Columbia Emancipation Day" (who knew?) we actually get two more days – the deadline for filing is April 17th.  For all you procrastinators who need tips on how to file for an extension, check out our article!
So Long,  Santorum
Citing a lack of money to keep his campaign going, Rick Santorum dropped out of the race for President – but stopped short of actually endorsing presumptive nominee Mitt Romney.  There must be some official wait time between insult hurling and endorsing, but we're not sure of exactly what it is…
George Zimmerman Arrested
After many weeks and much public outcry, George Zimmerman was finally arrested and charged with second degree murder in the death of Trayvon Martin.  Though Zimmerman has a bail hearing scheduled for next week, it is unsure whether he has the funds to post bail.  In a true sign of the times, Zimmerman has set up a website to raise funds for his legal defense and financial needs…
How Was Your Week?
|
Print