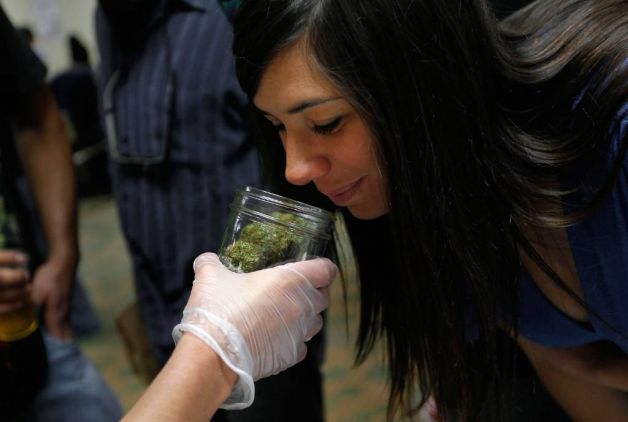 Waiting to Exhale
High Times?
Am I the only one who didn't know that the date "4/20″ is sort of a marijuana holiday?  As groups of people meet to toke today – we also hope they'll continue the conversation of just how much revenue the government could be growing if marijuana was actually legalized throughout the country!
Wine Prices on the Rise
Let's switch our focus to another recreational relaxant – wine.  Be on the lookout for wine prices to rise, due to ongoing California grape shortages …But don't worry – Fab & Fru will be updating our picks of best low cost wines soon!
The Unfriendly Skies
American Airlines – which filed for bankruptcy last November – announced horrible results for the 1st quarter – a LOSS of $1.7 Billion!  American is currently in talks to potentially merge with USAir,  but really: do two wrongs make a right?
Bail For George Zimmerman
Bail for George Zimmerman – finally arrested for the killing of Trayvon Martin – was set at $150,000.  No word yet on if Zimmerman can afford bail…
How Was Your Week?  
|
Print