by Stephanie Berenbaum – April 5, 2012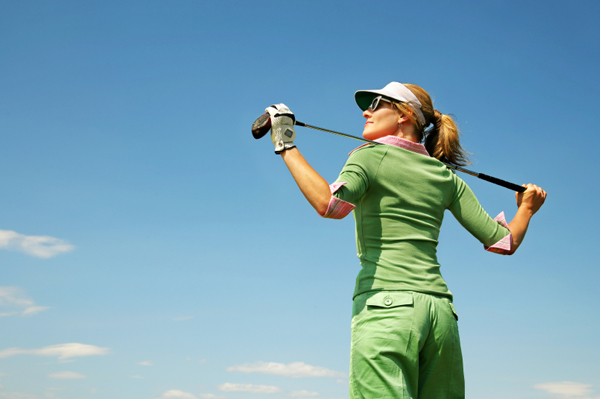 Is Men-Only Membership a Mistake?
Even if you find golf to be painfully boring, you've probably been riveted by the controversy surrounding the Augusta National Golf Club this week.  Augusta, home to the legendary Masters Tournament, is a "men-only" club.  Part of the club's tradition is to give a membership to all of the CEOs of companies that sponsor the Masters.  The catch this year? The Master's big time sponsor IBM has a female CEO: Virginia "Ginni" Rometty.  And all eyes are on Augusta to see if Rometty will be offered a membership – as her male predecessors have in years past…
Membership Has Its Privileges
One of the most fascinating aspects of this debate comes down to money.  Exclusive, men- only clubs are as famous for the business deals that get brokered on the golf course as they are for their gorgeous rolling greens.  Some observers see the exclusion of women as a way to keep the glass ceiling in place.  As Terry O'Neill, the President of NOW said, "Million Dollar Deals Are Not Going Down At CURVES!" - referring to the woman-centered workout chain.
Money Talks
Another hugely important financial aspect is the sponsorship role of IBM.  In exchange for the millions of eyeballs that watch the tournament on tv, IBM pays upwards of $10 million per year for a prominent signage and advertising position.   So some say that the real issue lies with IBM.  After all, no one is forcing IBM to sponsor the Masters.  If, as a company, they decide they do not agree with the all-male policy, they could simply decide to spend their sponsorship dollars elsewhere.  And perhaps the lack of sponsorship dollars might persuade Augusta to change its policy…
Secret Society
In a comment yesterday, Augusta president Bill Payne said that membership matters are private.  So, who knows, perhaps Rometty or some other woman has already been offered a membership?  But what we find interesting is to dig deeper into the overarching gender inequality debate – and like most things, it seems to all come down to power and money.
As a private club, does Augusta have the right to keep its old school membership policy in tact? Or should they change with the times?  Should Rometty and IBM side step the whole issue, keep reaping the profits of their advertising efforts, and enjoy a great golf tournament?  Or should they opt out of sponsoring the Masters entirely?  
Tell us what you think!
|
Print