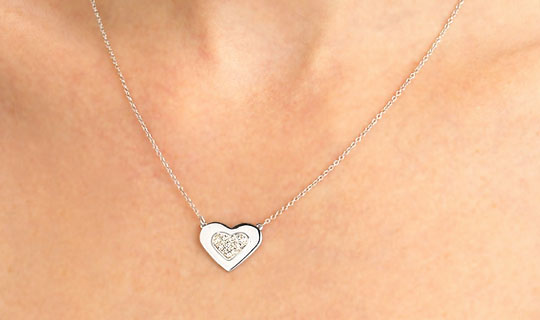 High End Accessories for Less
Summer is here and showing more skin makes me want to adorn myself with some BLING!  So, I've been on the hunt for some high impact jewelry for those of us who want to update our look – without emptying our wallet!  Which is why we simply adore Adina Reyter…
The Look For Less
You've probably seen Adina's high-end designs on everyone from Cameron Diaz to Reese Witherspoon – fabulous, right?  And while we were initially drawn to Adina's fine jewelry line (gold, diamonds, you get the idea) we quickly realized she has a ton of more affordable offerings which are totally Fab & Fru.
Hooray for Hoops!
Hoops are everywhere this summer – which is why we're crazy for Adina's huge variety of shapes and sizes.  They are also super lightweight (gold plated or silver) and go perfectly from day to night.  All styles are under $100 a pair, and while circles are always chic, we suggest trying the hexagons or squares for a different take on a classic look.
Diamonds and …Silver?
One of the most Fab & Fru things about Adina's line is her selection of Diamond and Silver offerings – not a combo you usually see together. This is a great option if you want to bring the bling of real diamonds into your look without splurging on the sky high price of gold or platinum.  While it's not exactly cheap, this perfect mix of the Fab and the Fru is simple stunning.  Our personal favorite?  The twist ring…at $500 it's a diamond ring that's actually within reach!
Geometric Jewelry
Even if you hated math you'll love these geometric shapes!  We are obsessed with Adina's "Right Angle" necklace and bracelet – simple and sophisticated, we love the addition of unexpected shapes to these classic pieces.  The gold plated necklace (shown here) looks like it cost way more than its $68 price tag!  And it's a perfect gift idea for the woman who may already have circle and square accented jewelry …Right on!
|
Print