by Stephanie Berenbaum – May 7th, 2012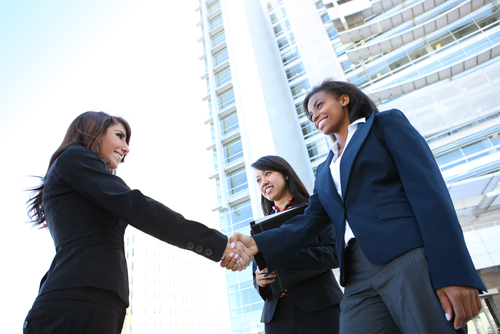 Want To Get Ahead At Work?
Wishing you could network with other professional women?  Looking for female mentors?  Craving advice on how to get ahead at work?  Then we've got great news for you: Citi and LinkedIn just launched CONNECT: Professional Women's Network!  We've already been using this new online resource and can't wait for our readers to check it out…
Ok, So What Is CONNECT?
Connect is a new LinkedIn Group, superpowered by our friends at Citi & Women & Co.  It is a fantastic forum dedicated to women helping each other become savvier professional networkers and advancing in their careers. Very Fabulous – and since it is FREE – very Frugal!   It's sort of like going out to one of those cocktail networking events after work – except this one goes on 24/7 and you can participate from the comfort of your own home…
Work Smarter
Every woman we know is multi-tasking to her limits (and beyond). Which is why we like the advice from Nicole Williams, LinkedIn's connection director – she says that "professional women need to work smarter – not harder" – and we're all for it.  Connect is a tool that actually helps you to work smarter – and streamline your efforts.  Let's face it – most of us don't have time in our schedules to attend all the in-person networking events we'd like to.  The beauty of  Connect is that it helps to bring that same type of access and opportunity right to your fingertips…
How Do I Join?
All you need to do is go to http://linkd.in/professionalwomen.  All the free advice is priceless for those of us who want to learn about finding mentors, launching start ups, succeeding in careers – and much more.  So what are you waiting for? Get Connected!
|
Print