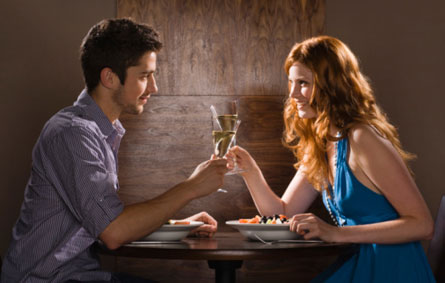 Our friend Kate just went on a second date with Ron.  Like the first date, it was SO much fun.  And like the first date, Ron insisted on paying for dinner.  Kate thanked him and told him she would only agree if he let her leave the tip…
As soon as Kate put down the cash for the tip, Ron told her she had left too much.  Kate told him she always leaves 20%.  Ron said he did too.  The confusion was soon alleviated when they realized that while Kate leaves 20% on the whole bill – including tax – Ron always tipped 20% on the PRE-TAX amount.
To Kate, this was actually the tipping point – she thought it was so cheap of Ron to tip on the pre-tax amount that her excitement level about him went down …by at least 20%!
So, what do you think? Is it ok to tip on the pre-tax amount – or only on the full bill?  Is Ron cheap …or just frugal? 
|
Print