by Stephanie Berenbaum – June 18th, 2012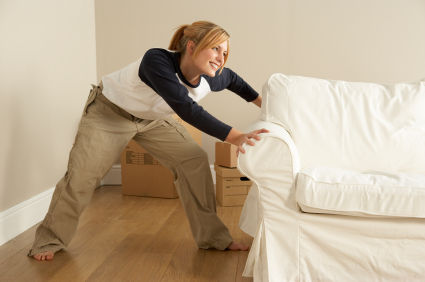 Get the Look for Less!
The start of a new season always makes me want to spruce up my surroundings.  Which for me means obsessively scouring Pinterest and eBay in the middle of the night to see how I can get the look I want …for less.  Luckily, my sleepless night have yielded a bounty of Fab & Fru alternatives to high end home decor!
My Love of Lucite
Seriously, is there anything more chic than the look of Lucite?  My latest obsession is Alexandra Von Furstenberg's collection.  And though her "On The Rocks" side table – which retails between $2000-2600 – is on my wish list, I was able to add a similar look to my living room – for a fraction of the price – courtesy of CB2!  Set of 3 clear nesting tables, $199.
A Nod To Mid Century Mod
I've been wanting to add a touch of mid century mod to my home – but the real deal vintage is extremely expensive.  Which is why I was very excited to find the starburst bowl at Crate & Barrel – a perfect statement piece – at an understated price.  I found it online and the staff at my local Crate and Barrel had never heard of it – I eventually found it tucked away in a corner so you may have to hunt for it – but it is worth a bit of a search. Crate & Barrel, $149.
Murano Glass on Your Mind?
Surfing eBay led me to oodels of fabulous hand blown, succulently colored Murano glass bowls and vases.  Aside from the price tag, I had to admit that my 4 and 6 year old boys would make mincemeat of it in no time.  The most Fab & Fru solution?  The nebula bowl from WunderWurks!  These works of art are actually made from GLUE!  They mimic the look of hand blown glass – but are unbreakable.  Choose from bowls, vases, even chandeliers – love them all!  Petite Nebula Bowl, Wunderwurks, $20.
Capiz Chandeliers
Who doesn't love the soft glow of Capiz Chandeliers?  Many of the ones I have seen run into the thousands of dollars – not so soothing.  That is, until we found a version at – wait for it – PB Teen, of all places!  One benefit to how quickly kids grow up today – their decor is often just like ours – but priced lower.  This isn't the first time I've found a grown up look at PB Teen, and it really pays to check out their offerings.  They have multiple Capiz options for under $200 – this one is the 3-tier Capiz Chandelier for $169.
We all know by now that high style doesn't have to come at high prices.  We want to know – what are your most recent Fab & Fru decor victories?
|
Print