by Stephanie Berenbaum – June 13th, 2012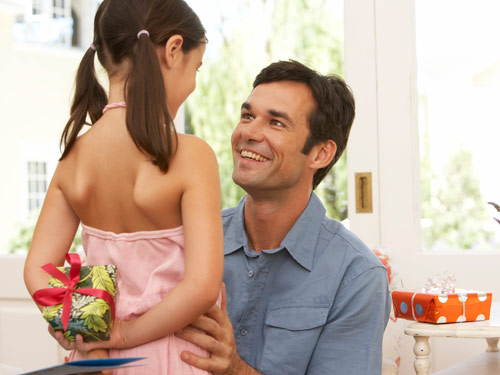 Fab & Fru To The Rescue
Procrastinators, you've come to the right place!  Fab & Fru has found some last minute Father's Day gifts for the Dad in your life.  All of our picks are available on Amazon Prime – which means Prime members get free two-day shipping, so your gift is sure to get there well before Sunday. *If you're not already a member you can enjoy all the perks of Amazon Prime for a full month FREE until July …just make sure to cancel your subscription before the 30 day period is over to avoid the annual fee if you're no longer interested!
For The Jokester
Or, for the office worker who is about to go postal.  This "Bullshit!" stamp is just the thing to put a smile on Dad's face and lighten up his workday stress. For added impact add the "Really?!" stamp to round out your gift.  Also very useful for getting your aggression out on parking tickets.  $12.95 on Amazon Prime.
For the Wine Lover
Ok, maybe Dad is a bit more refined – the type to enjoyed a perfectly chilled bottle of wine at an outdoor concert.  Then check out the Corkcicle.  It's the perfect solution for chilling wine without having to carry an ice bucket with you.  If Dad is getting ready for a wine-soaked summer, this is the gift for him –  $19.99 on Amazon Prime.  And if you feel like spending a bit more, just add Dad's favorite bottle of vino to it for an even more refreshing gift!
For The Gadget-y Dad
Given all the water activities summer brings, we think the Kodak Playsport Waterproof Pocket Video Camera is a great gift the whole family can enjoy!  Dad will love filming – your underwater summer fun.  And there are several varieties available under $100 on Amazon Prime!
For The Retro Dad
We love this Moshi Moshi Retro Handset.  Not only is it way cooler looking than an ordinary cell phone earpiece, it is easier to use and eliminates radiation.  A very Fab & Fru way to channel Don Draper - $19.99 at Amazon Prime.
Happy Father's Day to all the Dapper Daddies out there.  And be sure and let us know what Fab & Fru additions you suggest adding to our list! 
|
Print