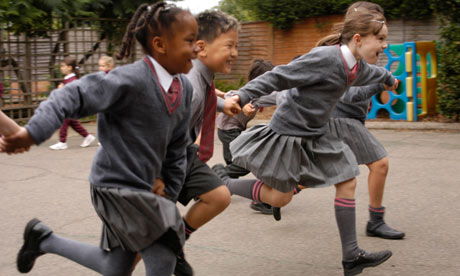 Last night at dinner, our friend Liz was telling us about the "end-of-year" survey she received from her daughter's private elementary school.  She was glad they were asking for parental feedback – because she had quite a few complaints…
At the top of her list was the school's "Pay or Play" policy.  Basically, the school requires a certain number of volunteer hours from parents, and they monitor this rule closely.  The school makes it clear – in writing – if you cannot commit to the number of hours they require, that you can opt out of volunteering by making a monetary donation of $500 instead.
Liz thinks this policy is totally BUNK.  She doesn't think that parents who can afford it should be able to buy their way out of volunteering.  While some of us agreed with her, others thought it was a fine solution for the ongoing dilemma of determining what counts as parent involvement and participation.
Tell us what you think!
|
Print