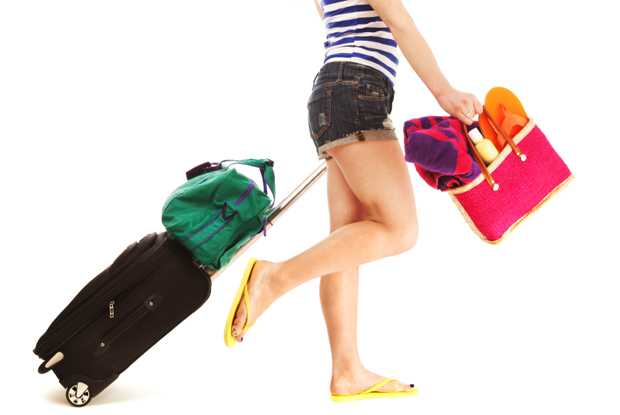 Travel Deals to Bank on!
Despite the bad economy, have you noticed a lot of your friends still seem to be out of town?  That's right, plenty of Americans are still traveling this summer – and we were curious to find out exactly where they were spending their money.  Luckily, our friends at Citi's Women & Co. did a little of their own research to find out where their customers were jetting off.  Check out these money-saving travel strategies, and where savvy travelers are discovering the best vacation deals!

Article by Catherine McManus – Women & Co. – July 16th 2012
Summer travel season is in full swing.  According to a forecast from Airlines for America (A4A), an average of 2.24 million people will fly each day this season on U.S. airlines.  But where are they all going?
To get a sneak peek at some of this summer's most popular destinations*, I sat down with the travel team at Citi Cards, who shared some of the season's biggest travel trends:
U.S. Metropolises are Hot
If you're headed to a major U.S. city this summer, you're going to have a lot of company.  New York, Chicago, LA, Dallas and San Francisco are this summer's top destinations for Citi cardholders, with Las Vegas, Boston, Orlando, Seattle and Denver rounding out the top 10.
London-bound!
London was the only international city to make the list of top 20 destinations, at #12.  Cheap flights to the 2012 Summer Olympics city could be hard to come by, with more money spent on flights to London than any other destination.  The average expenditure per flight to London was over $1,000, while the average flight to New York was only $366.
Europe is the Top International Destination
The continent was home to 5 of the top 10 countries outside the U.S. (United Kingdom, France, Spain, Italy and Germany) being visited this summer.  Rounding out the top 10 countries list were Asia (China), North America (Mexico and Canada) and the Caribbean (Dominican Republic and Jamaica).
Culture vs. Cabana?
More Citi cardholders are traveling to big cities than beaches, but a few oceanside destinations did make the top 25 list:  Miami ranked #13, San Diego came in at #15, Ft. Lauderdale at #16, Honolulu at #18, and Kahului at #23.
Looking to Avoid the Crowds?
The Faroe Islands, Equatorial Guinea, Vanuatu, Djibouti, Gambia, and Burundi all tied for a last-place finish at #185 on the list.
|
Print
Pages: 1 2