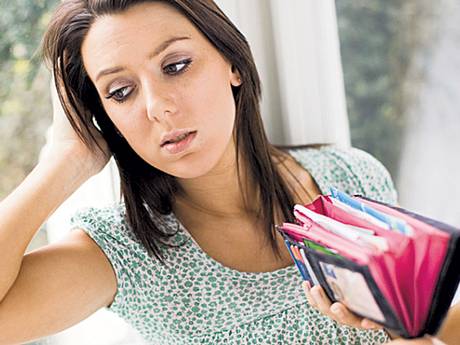 Work buddies Julia and Becca were at a conference together in San Diego a couple of months ago.  Although Julia works in the New York office, and Becca works out of LA, the two colleagues became fast friends when they finally met live a couple of years ago at a work retreat…
At the end of the San Diego conference, the ladies decided to go out for a night on the town before going their separate ways the next day.  The problem: Becca had her wallet stolen at some point between cocktails and dinner!  She immediately called and canceled her cards, and her bank put a freeze on her account.  With no cash and no credit cards, Becca needed to borrow some cash from Julia.
Without question, Julia lent Becca $200 so she would also not have to worry about cab fare to the airport in the morning, and of course, Becca was truly appreciative.  But in the hustle and bustle of the following month, Julia (and Becca) totally forgot about the money.  Until last week…
Julia gently brought it up in an email, and Becca replied immediately that she planned to treat Julia to a special dinner when she saw her in New York in a couple of months.  Feeling awkward as hell, Julia doesn't know what to do.  Is Becca taking advantage of Julia's good deed?  Should Julia just wait until she sees her again and hope she repays her – rather than just treating her to a night out?  Or should she ask her to pay her right away?
What would you do?  Tell us what you think!
|
Print