by Stephanie Berenbaum – July 9th, 2012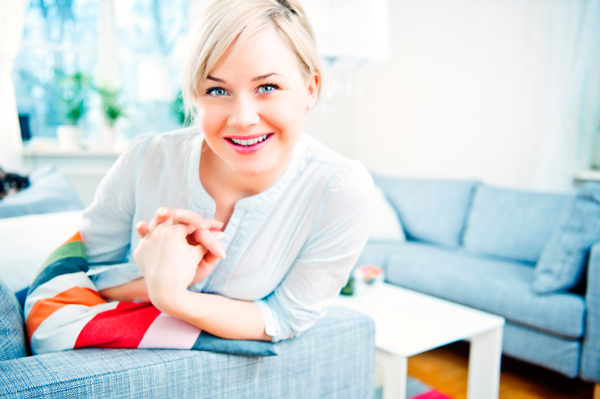 Upscale Your Low End Furniture
I don't know about you, but I have a major love-hate relationship with IKEA.  Admittedly, I have had my share of Ikea disasters, but let me tell you about my recent major VICTORY which has me once again loving my Swedish friends…
In Search of the Perfect Table…
I won't keep you in suspense: my latest SCORE came in the form of the MALM occasional table.  I have been on a seemingly endless hunt for the perfect console table to put behind our sofa.  Given the fact that I have two young boys, I didn't want to invest a fortune in a piece that will likely end up being the target of a Sharpie pen.  – But I still wanted something chic, sophisticated and colorful…
MALM is usually marketed with wheels on the bottom as a long table you slide over your bed to create a workspace, so you'll find it in the bedroom section at Ikea.  But guess what?  Take the casters off (or, rather, just don't put them on) and you have a chic, modern sofa table that has completely reinvigorated my living room – for only $79!
Ikea Hackers
I was so inspired by my latest victory that I started exploring the awesome site Ikea Hackers – full of great ways to think outside the box (literally) about your Ikea purchases.  I could spend all day seeing the ways they re-invent even the most basic "Lack" tables.  But what really caught my eye were two companies that are allowing us all to personalize Ikea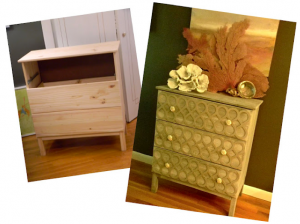 purchases…
O'verlays
Why didn't I think of this?  O'verlays are lightweight, decorative fretwork that easily attach to your Ikea products (& other D.I.Y. projects), and they literally transform your piece in seconds!  Check out their site – you would never recognize the "O'verlayed" pieces as Ikea!
They even have a custom department so you can order special sized pieces if you need to.  With lots of designs in the $10-$20 range, you can upgrade your basic Ikea to look like a stylish Jonathan Adler in no time – and for almost no money!
|
Print
Pages: 1 2