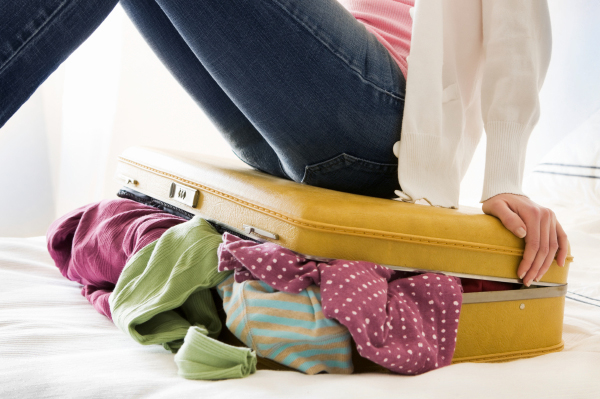 Our friend Michelle and her husband Greg haven't even left on their vacation yet – but the bickering has already begun!  The issue?  Greg wants Michelle to pack everything for their trip into their (almost too big for the over-head) carry-on luggage.  Greg hates to pay checked baggage fees, and he will do anything not to.   On the flip side, Michelle is sick of cramming all of her possessions into carry-on bags that are really too large to be carried on anyway.  Plus, she always feels so guilty shoving their ginormous bags in the overhead bins – and can sense the seething wrath of other travelers when she takes up more than her fair share of space.
Can you understand Greg's position, given the ever-escalating baggage fees?  Should Michelle lighten up and not worry if she's taking up more space in the over-head than someone else?  Or… should they suck up the 50 bucks and check their suitcases, and their personal baggage, at the gate?!
Tell us what you think!
|
Print