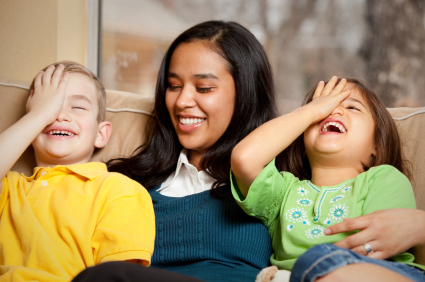 Jessica recently hired a new nanny to help with her three kids.  After interviewing what seemed like every nanny in Manhattan, Annie seemed like the perfect addition to her family.  Kind, punctual, and creative – all of Jessica's children took to her immediately.
After a fantastic first week, Annie told Jessica how much she loved working with her family and was so grateful for the job.  Then Annie proceeded to tell Jessica she had a favor to ask her – could she borrow $500?   Annie promised to pay the money back week by week over the next few months…
Jessica felt so awkward, she said yes without really thinking about it.  Her mind was a jumble of emotions.  On one hand, she was so grateful to have found Annie, but wasn't sure if it was ever okay for an employee to borrow money from an employer – much less after only a week of work!
Jessica's friends were split on the issue.  Some said it wasn't a big deal.  Jessica could just give her an advance on her pay…  While others thought Annie's nerve showed such a disturbing character flaw in a nanny, that they advised firing her immediately!
What would you do?  Tell us what you think!
|
Print