by Brandi Savitt – July 12th, 2012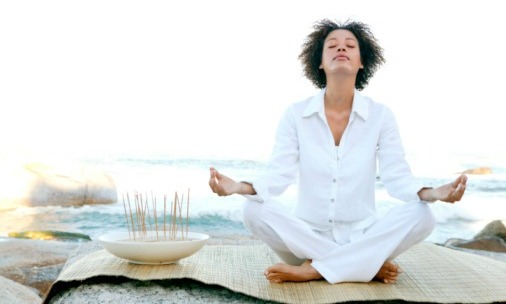 Could Relaxation Mean More Money In the Bank?
In trying economic times, we could all use a little help relaxing and rejuvenating our spirits.  But not everyone can afford to take pricey yoga, meditation or hypnosis sessions to help us get a grip!  We figured if hypnosis can help people stop smoking, surely it can help them to stop spending!  But with sessions running around $100 an hour, is it really worth it?
Luckily for us, Certified Hypnotherapist Jackie Hession has given us tips on how to begin adding a self-hypnosis and relaxation practice to our morning routine.  Whether your resolution is to spend less and save more, get out of debt, or try to buy a home, setting aside a few moments everyday can actually help you realize your financial goals!
How It Works
Think of your brain as the computer that runs your body.  So when you program a message into your subconscious, over time it can transform into actual change in your thought process and your behavior.  Your conscious mind deals with the outside world, and even if you desperately want to change a behavior, this part of your brain wants things to stay the same.  It is the subconscious where permanent change takes place!
Like mediation, hypnosis relaxes the conscious mind and allows the subconscious to open up and accept positive suggestion.  The mantras you practice during hypnosis will eventually be absorbed into the conscious mind and will become a new behavior pattern.  Jackie says that if you practice this routine everyday for even one month, you'll see positive changes in yourself!
Here are a few simple tips to start your morning (or evening) off with meaning!
1. Clearly print your intention or desired goal on a piece of paper.
2. Locate a quiet spot where you feel safe, comfortable and know that you will not be interrupted. Turn off all phones!
3. Sit comfortably with your head supported.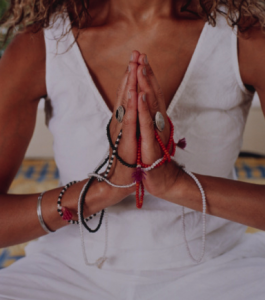 4. Take out the piece of paper with your goal written on it.
5. Read your goal over, focusing all of your attention on its meaning for you.
6. Place the paper in your lap.
7. Take a deep breath, roll your eyes up toward the ceiling and close your eyes.
8. See the goal floating before your eyes for a moment, words clearly visible.
|
Print
Pages: 1 2