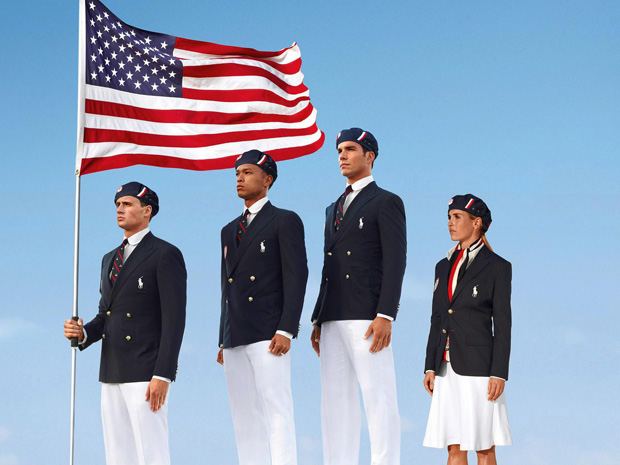 From "Made in China" to JP Morgan…
Olympic Fashion Faux Pas
Ralph Lauren is getting a lot of heat today after word got out that the clothes he designed for the opening and closing ceremonies for Team USA were made in …China.  More interesting to us was learning that unlike most Olympic teams, the U.S. team is PRIVATELY – not publicly – sponsored, with Ralph Lauren, of course, being one of the sponsors.
Actually, make that SIX billion dollars
From the Half Empty/Half Full dept:  JP Morgan confessed today that their controversial trading loss from a few months back was a wee bit higher than $2 billion – actually, closer to $6 billion.  Oops.  But the market is a forgiving place – shares of JP Morgan surged ahead today anyway after the company reported higher 2nd quarter earnings.
San Bernadino Bankruptcy
California's "Inland Empire" continues to lose some of its luster.  San Bernadino became the third California city – within the past month – to file for bankruptcy protection.
Penn State – Follow The Money
Louis Freeh's Penn State report states in no uncertain terms that top university officials knew about Jerry Sandusky's sexual abuse of boys for 14 years and covered it up.  And what for?  To keep a lucrative, powerful football program generating more money.  Seems crazy that even one official could choose protecting money over the welfare of children, but Freeh's report indicates so many people looked the other way that many are calling for the "Death Penalty" (the NCAA's ability to suspend a team from playing for at least a year) for Penn State's football program.
How Was Your Week? 
|
Print