by Stephanie Berenbaum – September 5th, 2012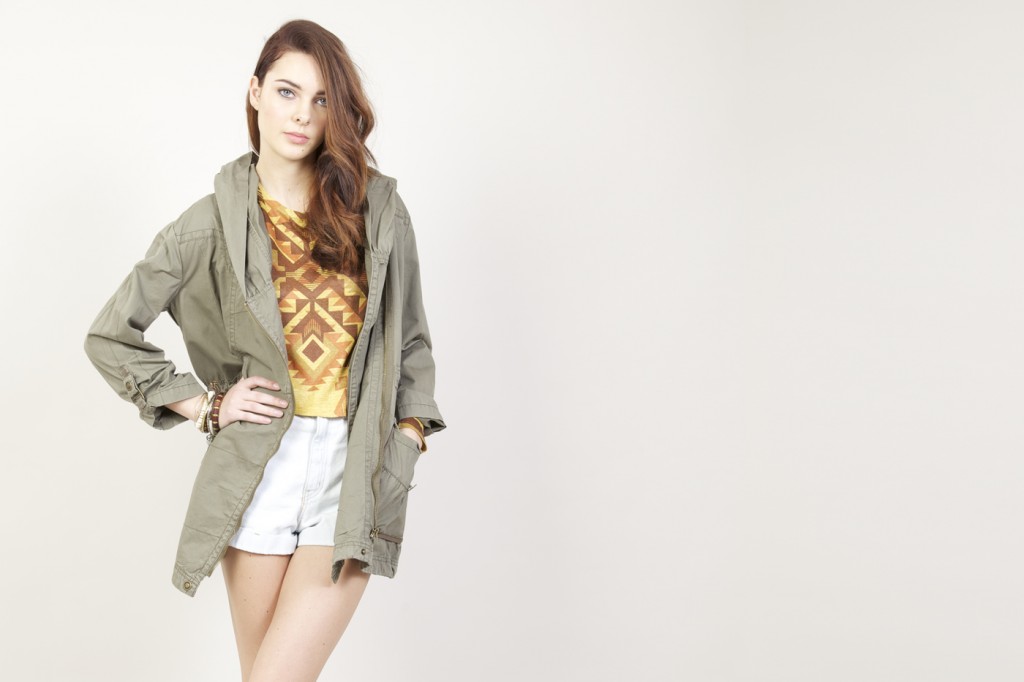 Stretch Your Summer Wardrobe Into Fall
September's here – but you don't need to ditch your summer wardrobe quite yet!  Investing in a few Fab & Fru transitional pieces will keep your summer wardrobe working even as temperatures begin to drop…
Infinity Scarf
We just love infinity scarves – loop one around your neck once or twice and suddenly  jeans and a t-shirt feels like…an ensemble.  Just layer a loop – in a fall color – over a tank top now, and a sweater when the weather really cools down.  This hot accessory will give you just the added warmth you need to transition seasons.  Plus, the loop design means no fancy scarf tying skills needed!  Old Navy has an amazing array of infinity scarves – priced between $10 and $20!
Ruffle Front Open Cardigan
We all know the open cardigan is the ultimate transitional piece.  But buyer beware: you have to be careful when choosing one – you want to look chic, not shlubby!  Another Old Navy score is their ruffle front version – just the added pop of elegance and warmth you need.  It's dressy enough for work and comfortable enough for car pool pick up.  –A very fashionable steal at only $25.
J. Crew Cashmere Tee
This reasonably priced cashmere tee from J. Crew is one of our favorite transitional layers.  Every fall we add a new color to our personal collection, but if you are just starting out, we suggest basic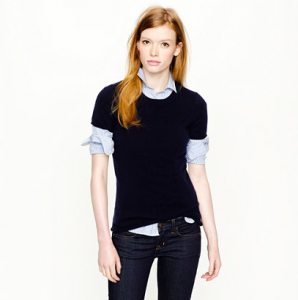 black as the best investment.  The cashmere is warm enough to ward off a chill, but the short sleeves make it perfect for a crossover piece.  And from experience we can say, these pieces last and last – at $148, this is an excellent price for high quality cashmere.
The Bottom Line
So now that you've got all these Fab & Fru finds for above the belt – what about your bottom half?  Ladies, this is one area where we recommend splurging – or rather… investing!  A great pair of jeans is worth every penny.  All you need is two pairs of good jeans and you are set for the season.  My personal favorite fit is the J Brand Sasha.  It actually sits at your waist and eliminates muffin top  – and the need for Spanx.  Be sure to check out our article on jeans care to see how to make your denim investment last and last!
What's your favorite transitional fall wear?

|
Print