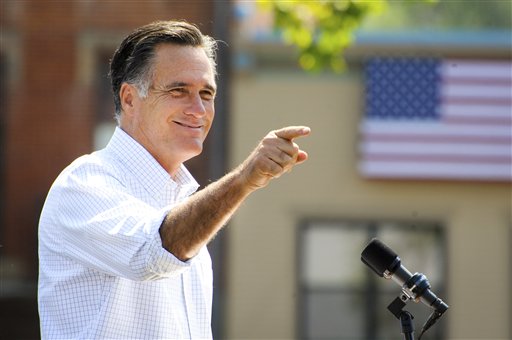 From Middleton to Romney, the Cameras are On
Smile! You're on Candid Camera
Kate Middleton and Mitt Romney both learned a valuable lesson this week that many feel they should have already known: even when you are at a private estate, you have to assume that cameras are always present!  You know it's a bad week over at Romney HQ when they are releasing his tax returns (today, from 2011) in order to distract from an even worse controversy!
MD Anderson's Moon Shot
MD Anderson Cancer Center announced they are committing $3 billion over ten years to focus on finding cures for eight specific cancers.  Called the "Moon Shot" program after President Kennedy's historic speech 50 years ago this month, Anderson is determined to tackle cancer with the same determination it took Americans to get to the moon.  We salute MD Anderson and cannot wait to hear more about their exciting advancements.
How Low Can They Go?
On the back of last week's QE3 announcement, mortgage rates hit all time lows this week.  The 30-year touched it's all time low of 3.49% – and the 15-year hit a new low of 2.77%.  But many Americans who wish to take advantage of these low rates can't due to those pesky credit scores…
iPhone 5 Frenzy
The much anticipated iPhone 5 hit stores today!  True devotees waited in lines that meandered around blocks for hours (and even days) to get their hands on Apple's latest creation.  But the big winners look like those who hold something even more valuable: Apple stock.  The release of the new iPhone propelled shares to hit a new all-time high of over $705!
How Was Your Week?
|
Print