by Alexandra Pauline – October 22nd, 2012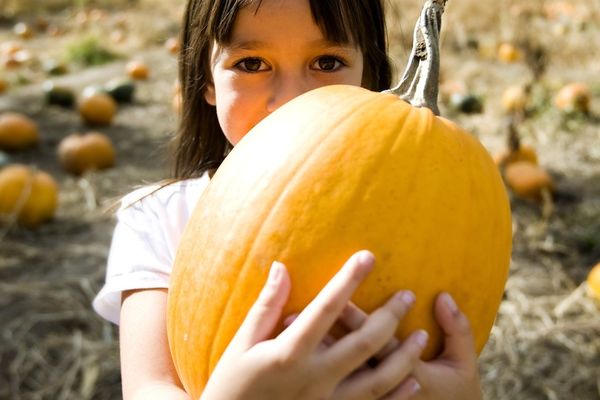 Throw a Sustainable Spooktacular
If you're planning on having a Halloween party, take your frightening fiesta to the next level by going green!  Use this fun holiday to educate your family and friends on the benefits of conscious living and natural alternatives.
Delicious Decorations
Since Halloween falls right in the midst of harvest season, ditch the plastic decorations for an assortment of gourds, corn husks, leaves, hay bales, and of course – pumpkins!  If you're hosting a party at home, consider staging the party outdoors or in a singular area of the home to limit the amount of space you need to decorate.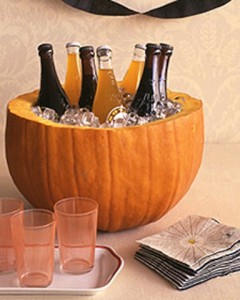 Dual Purpose Decor
Make your party more sustainable by multi-purposing your pumpkin!  Forget those plastic coolers – use half a pumpkin to make a drink bucket instead!  Just hollow it out, fill with ice and load with drinks.  Then used the scooped out pumpkin insides to make homemade pumpkin pies – which of course you can also freeze ahead for Thanksgiving.  And don't forget to toast up those pumpkin seeds for healthy snacking too…
Costume Contest
Kids love using their imaginations, so challenge them to make a costume with items they can find in your home!  Make this an entertaining competition by hosting a homemade costume contest at the party.  When you send out your invitations – via electronic media like evite.com or paperlesspost.com is another money saving way to keep it green – make sure your guests know the rules so they all show up with a homemade disguise.  Everyone loves dressing up for Halloween, so this will be an awesome opportunity to get both the kids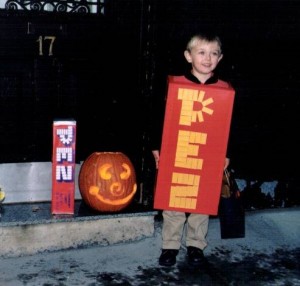 and grown-ups thinking about how to make more sustainable choices in their everyday lives.
Sweet Treats
It's not Halloween without sweet treats, but too often store bought candies offer lots of creepy ingredients.  Since the sustainability movement is also about taking advantage of natural options, offer green treats as an alternative at your sustainable celebration, and you can educate both the children and their parents on healthy snacks.  Fab & Fru favorite Yummy Earth Organic Candy offers candy made without corn syrup or artificial flavor that taste so much better than chemical laden crap!
Join the Green Team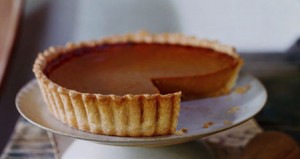 Take this season to teach the importance of taking care of the environment …while still having fun.  Use your imagination and make a statement at the same time this Halloween!
|
Print