by Brandi Savitt – October 4th, 2012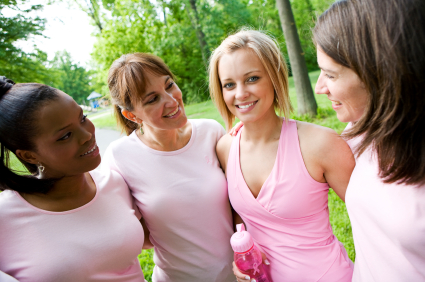 Breast Cancer Awareness Month
Last month I lost my brave and beautiful mother to breast cancer.  I remember standing at my bedroom window in Brooklyn almost five years ago staring out over my neighbors' gardens when she told me the news over the phone.  The doctors already knew that the cancer had spread to her lymph nodes.  After her surgery, they confirmed that she had Stage 3 estrogen/progesterone positive breast cancer, and there was a 70% of her cancer returning/spreading to a distant location in her body  – even after chemo, radiation and hormone therapy.  Three years later, it did…
What Are the Odds?
1 in 8 women will be diagnosed with breast cancer within their lifetime, and these odds seem to be getting worse – not better.  Breast cancer can happen at any age,  at anytime, to any woman.  And while the medical community strives to make advancements in treatment, the reality is that our best defense as women is a strong offense!  Know this:  a breast cancer diagnosis does not have to equal a death sentence.  Early detection and doing what we can to reduce our risks are the keys to fighting off and curing this disease.
Maintain a Healthy Weight
Need some more incentive to shed those extra 15 pounds?  Well, maintaining a healthy weight is key to reducing your risk of breast cancer (or a recurrence), as well as many other chronic diseases.  In many cases of breast cancer, estrogen is what fuels the growth of the cancer.  Fat cells make and store estrogen.  By losing weight, building muscle and reducing body fat, you will help lower the level of unnecessary estrogen in your body!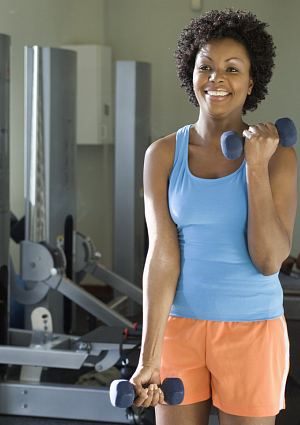 Exercise is Essential
Not only is exercise key to losing weight, maintaining it, and reducing your BMI, keeping fit also helps to boost your immune system.  -Don't discount sweating out all those toxins too!
Eat Your Fruits & Veggies
A doctor told me recently that the rate of breast cancer in East Asian women, who eat a traditional diet, is extremely low compared to women in the West.  However, when Asian women immigrate to the US or Europe, within in one generation, their risk of breast cancer is exactly the same as the rest of us.
The kinds of foods we eat and the quality of our food plays a major role in this disease – and many others.  You should strive to eat a well balanced, mostly plant based diet, full of fruits and green and orange veggies. Eat organic, sustainable produce when you can.  And if you do eat meat and dairy, think low fat, small portions and high quality!  -A high-fat diet increases your cancer risk because fat triggers estrogen production that can fuel tumor growth.
|
Print
Pages: 1 2