by Alexandra Pauline – October 1st, 2012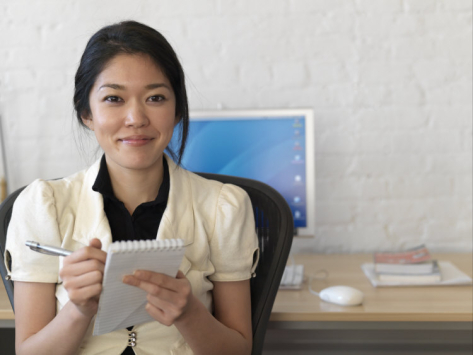 Turning Freelance Into Full Time

Temping has always been an excellent way to get experience in a new field and supplement your income.  But in this soft job market, more companies are using temps to not only help out at the office, but to seriously cut their bottom line.  According to the McKinsey Global Institute, 58% of employers expect to hire more part-time, temporary or contract workers over the next five years!
So what does this mean for the future of your career and financial stability?  With temp positions becoming the new norm of the marketplace, how do you play the game and turn your temp position into a full time job?  Read on for our Fab & Fru tips for tackling temping!
Find Out the Facts

When you accept a temp or freelance consulting position, spend time getting to know the culture of the company and what their goals are for the the future.  Be sure to ask upfront if there are or will be any permanent positions available at the company, and make yourself aware of their hiring process.  If you're working for a large company, take it upon yourself to set up a meeting with the office's human resources department.  Initiative is always the fast track to success!
Don't Just Do Your Job
Too often temps act like …temps!  If you want a chance at making your job a permanent one, show REAL interest in what you do.  Get noticed by going above and beyond the call of duty.  This does not mean you have to stay until midnight every night, but it does mean you have to be aware of details and anticipate your boss's needs.  There's no better way than to show your value than by completing a task before asked to do it.  Your boss will certainly take notice of your initiative and hopefully realize that having YOU in a more permanent position could save the company time and money!
Keep Track of Your Value
Whether it's coming up with a brand new idea, or seeing through the completion of a team project, there are lots of ways to show how you are helping the company achieve its mission.  For example, keep a record of sales goals you helped the company reach – then when it's time for your evaluation, you'll have the facts to back you up!
|
Print
Pages: 1 2