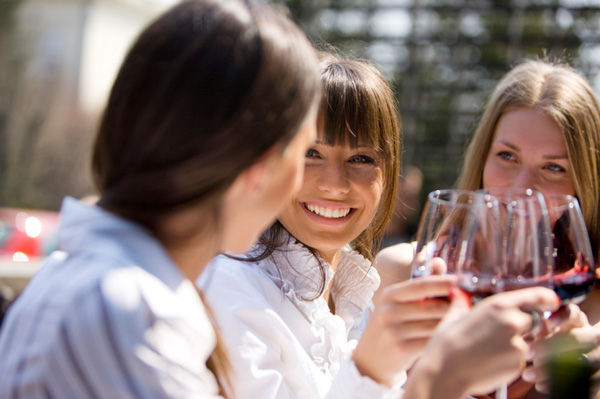 This past weekend Rachel met some new friends for drinks.  Well… her friends had multiple drinks while Rachel only had one glass of wine.  The group had been sitting at a table outside for hours, but when the sun went down everyone got cold so they moved inside to order another round.  At that point, Rachel needed to get home so she didn't order another glass.  However, she ended up staying and chatting for another half hour.  Finally, she said her goodbyes and left – without paying for her drink…  Oops!
When she got home, Rachel realized what she had done and felt horrible and embarrassed.  Her wine was only $8, but she doesn't want her new friends to think she skipped out on the bill.  She got texts from all of them saying they should meet up again soon – so it seems they didn't even notice…
Should Rachel keep her faux pas to herself, or should she come clean and apologize for not leaving any cash?
Tell us what you think!
|
Print