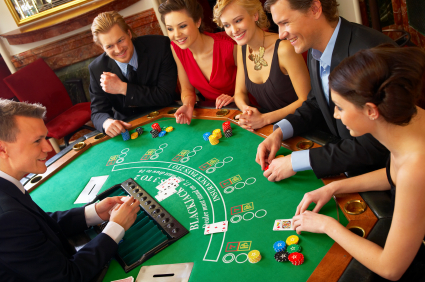 Our friend Kris recently returned from a girls' bachelorette weekend in Vegas.  She and her friends were celebrating their pal Molly's upcoming wedding – which of course included paying for air tickets and hotel rooms for the getaway…
Their first night there, Molly was on fire at the blackjack table and won – BIG – $2,000!  She was delighted and told her friends the extra dough would sure come in handy to help pay for all the wedding expenses.
Later that evening, the six friends went out to dinner.  When the bill came, they all split it.  Afterwards, Kris confided to us she felt it was pretty cheap of Molly not to offer to treat them all to dinner – especially since she just won two thousand bucks!  Some of the ladies agreed, while others thought Kris was being petty – it was Molly's weekend after all.
Should Molly have treated her friends to dinner?  Tell us what you think!
|
Print