by Alexandra Pauline – November 14th, 2012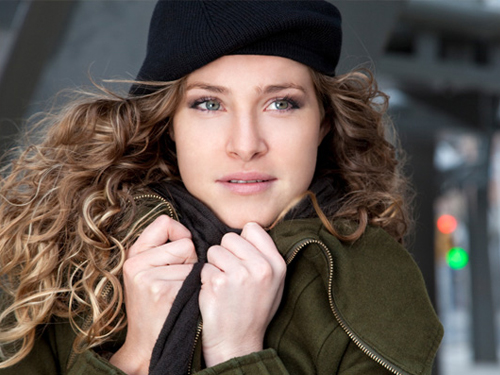 Hot Looks for the Cold Weather

How are you going to stay warm this winter?  And more importantly, are you going to look hot doing it?  You're never fully dressed without a killer coat, but as we all know, high end winter outerwear can cost a bundle.  While a quality coat is an investment that can keep a woman warm for years, they can also run you into the thousands if you don't know where to find the right bargain.  Lucky for you Fab & Fru has got the skinny on where to find the latest looks for less!
The Transitional Trench
There's nothing like a trench coat to bring you from autumn to winter and keep you toasty as the leaves get blown away by winter wind!  The Collection Icon Trench is a classic khaki from J. Crew made from the softest Japanese cotton, and features timeless details like the belt and buckle-tab cuffs.  At $298 it will be a staple in your closet for years to come.  It will also help transition you from winter into spring again come March!
The Trendsetting Toggle
Taking inspiration from your kid's Paddington Bear, the toggle jacket isn't just for the boarding school set anymore.  This stylish grown up version is a cool and casual look for a woman on the go.  Made of 100% cotton, Banana Republic's Navy Cotton Toggle Jacket is a perfect early season jacket – and a steal at only $198!
The Perfect Puffer
Puffer jackets are the perfect way to keep warm in the winter, but they can often make you look bulky.  The Zig Zag Quilted Hooded puffer from DKNY actually complements your curves, without giving you any unwanted padding with its sleek and sexy fit!  Filled with the highest quality down feathers, this cozy quilted coat is now only $99 …and it comes in black, cream and cocoa brown too!
That's A Wrap
No lady's closet is complete without a wrap jacket that can take her from the workplace to a night on the town!  This Tahari Belted Wool Blend Stand-Collar coat is a winter dream in four different colors – and boasts gold accents that will have you turning heads no matter the temperature!  Complete with a beautifully crafted belt to accentuate your cinched silhouette, this jacket is a designer must have not to be missed, for only $199.99!
Stay warm, and happy shopping!
|
Print