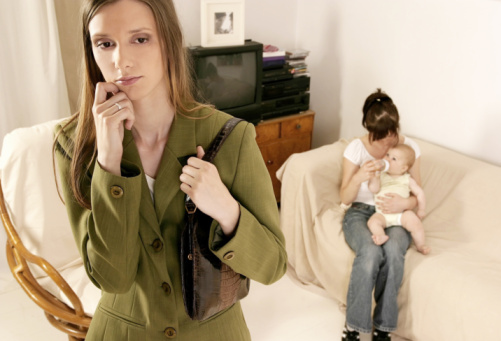 Jenna and Pete absolutely love their kids after school babysitter Cristina.  Last year for a holiday gift, the couple gave Cristina a $250 bonus plus a mani-pedi at posh salon around the corner from their house to show their appreciation.
The problem is, after some unexpected medical expenses last month, cash is quite tight for Jenna and Pete this holiday season.  They desperately want to show Cristina how important she is to their family, but a $250 bonus – plus a $50 gift certificate- is simply out of their budget this year.
A few moms have told Jenna that she set an expectation last year, and by not giving Cristina the same amount of cash, she will be sending a message that she doesn't value her as she once did (even if Jenna explains that cash is tight).  Others insist if Jenna is honest with Cristina, they are sure she will understand.
Although money is an issue at the moment, Jenna can't afford to lose Cristina right now, and doesn't want her to fear that her job is in jeopardy – driving her to start looking elsewhere.  Should Jenna find a way to match Cristina's gift from last year, or should she risk it and tell Cristina the truth?
Tell us what you think!
|
Print