by Stephanie Berenbaum – January 15. 2013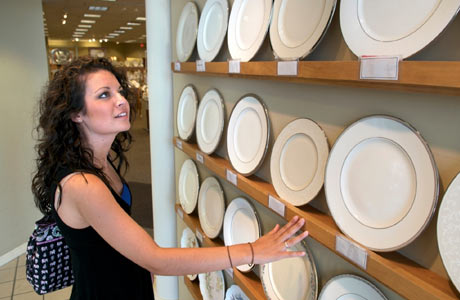 Our friend Liza recently got engaged – and, like most brides to be – had the best time registering for wedding gifts.  However, once her friends got hold of her registry, they were slightly taken aback.  In addition to her china and crystal, there was a $1500 cappuccino maker on the list!
Apparently, Liza put the costly coffee maker on there thinking that perhaps a group would want to go in on it together.  While some of her friends thought it was a great idea- others thought it was truly tacky to put something that expensive on a wedding registry.  So – do you agree with the bride – or do you think there should be an upper limit on what is appropriate to ask for?
|
Print