by Stephanie Berenbaum – January 23, 2013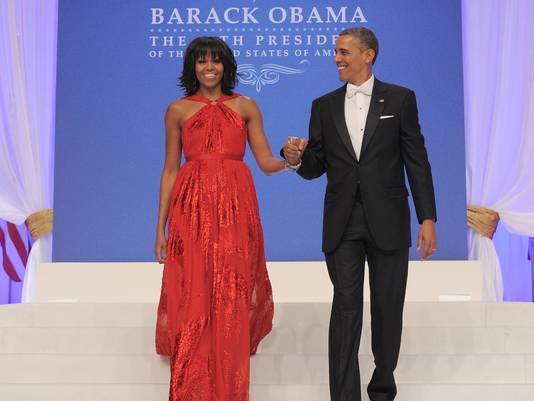 The Financial Impact of Michelle's Style
As divisive as this election was, the whole country can't stop talking about how amazing  Michelle Obama looked at the ignaural balls.  The First Lady chose to wear – once again – Jason Wu!
A Fashion Controversy
But behind the glamour, there's a ton of controversy.  Four years ago, Wu was almost completely unknown – until Obama literally launched his career by wearing his gown to the inaugural balls.  And many in the fashion world thought she should give another new designer the limelight – and financial boost – this time around.
Is it A Platform – Or Just A Personal Choice?
Do you think the First Lady had an obligation to use her platform to champion (& launch) a new American designer?  Or should she be free to choose whomever she likes best – regardless of financial impact?  After all it's arguably the (second) biggest night of her life – should she really be charged with figuring out whose career she can impact – or just who she feels most comfortable wearing?
The Business of Fashion
In 2010, NYU professor David Yermack did a study on the financial impact of Michele Obama's fashion choices, and we found the results fascinating.  Most publicly traded fashion houses saw their stock prices jump by 2 to 3 percent after an Obama wearing.  And when the First Lady famously donned J. Crew on "The Tonight Show" back in 2008, the company's stock price shot up a whopping 25 percent!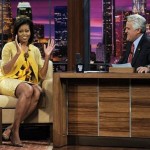 Yermack's study also estimated that after the First Lady wears a designer's clothes, it's worth about $14 million to the designer – that's some pretty impressive free advertising!  To a relatively unknown designer, that sort of exposure can make all the difference between sinking or swimming in the choppy waters of the fashion world.
Dollars & Dresses
So – do you think Michelle Obama had an obligation to share the wealth? Should she have taken the opportunity to launch another unknown designer? Or was her fashion choice just that – her choice – and should we all stop acting like she is a paid ambassador for the American fashion industry?  And lastly – how on earth can I get arms like that?!
|
Print