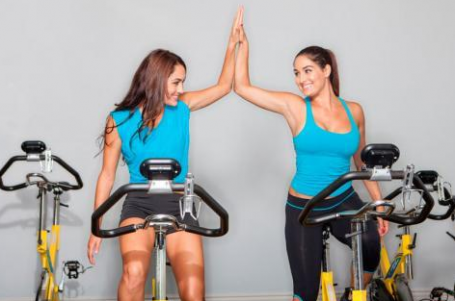 Our friends Leslie and Lisa are identical twins.  Not only do they look exactly alike, they also both love to work out and keep in shape. The only hitch?  The recent college grads can't afford gym memberships yet.  So the two sisters hatched a plan …
The twins confided in us that they are thinking about splitting the bill for one membership – in Lisa's name – and then both using it!  They figured they can just alternate days and no one will be the wiser.  On the one hand, some of their friends can't help but appreciate this creative solution to their dilemma, while others think it is downright stealing!
Tell us what you think!
|
Print