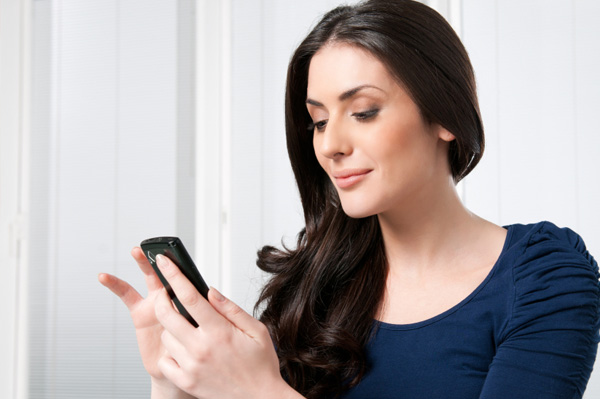 Is Love In Your Forecast?
So, the sun is setting on another Valentine's Day.  And if you're single you just might be wondering how to meet that fabled soul mate.  Maybe you feel like you've tried every dating site out there, but we recently learned about an iPhone app that may just help you flirt your way to a new romance…
Moonit
Moonit is actually the #1 ranked app for flirting in the iTunes store. (Yes, there are rankings of apps for flirting – who knew?)  What seems fun about this one is that it is astrology based – and whether you believe in that stuff or not – it is a great ice breaker!  (If you don't have an iPhone, you can also use Moonit online.)
So many of our friends talk about what a drag online dating has become, but this app seems like it has potential to making meeting others online easier, fun – and even funny…
How Does It Work?
Astrology based Moonit finds matches for you based on (not surprisingly) your birthdate. Skeptics, RELAX – just think of how many of your friends met their match in WAY more random ways!
With Moonit, you get to see your percentage compatibility with others and also receive advice on what to appreciate, what to look out for, and what to work on for that particular pairing.
What Does Love Cost?
Moonit is free to join and to use, at least for a basic membership –  but premium features will cost you (love is never really free, right?)
Luckily you can get as little as a one-month membership for $9.99 – so you can test out the premium features and see what you think.  But – beware if you join that there is an auto renewal feature – so you need to make sure to cancel your subscription at least 24 hours before it is set to renew in order to avoid being charged, if you don't want to continue.    Paid features include getting to contact more members, seeing who viewed your profile – and getting to skip ads (that alone might make it worth it, right?)
Over The Moon
Whether you believe in astrology or not – everyone needs an ice breaker to get the conversation going.  And while asking someone "What's Your Sign" may reek of 1975, Moonit actually gives a fun new twist to this retro conversation starter.  Who knows – maybe by next Valentine's Day you'll have Moonit to thank if your romantic stars are aligned!
|
Print