by Stephanie Berenbaum – February 19, 2013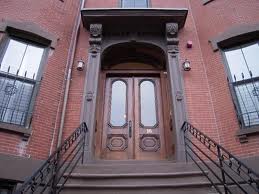 Our friend Karen had a lovely dinner party the other night.  Her brownstone dates back to the 1800′s and has the kind of ambiance you just can't find today.  But on the way out, her friend Lisa's heel got caught in a rickety floor board in the hallway – and broke off!  Lisa was totally gracious about it and played it off like it was no big deal – even though it was a Prada shoe – and she had to hobble home …
The next day Karen felt really guilty for not offering to pay for Lisa's shoe repair.  At the time it didn't really occur to her because it wasn't like she herself broke the heel off, but given that it happened on her property, she now feels sort of horrified she didn't insist on paying for it!
Some of our friends think she should just let it go – it could have happened anywhere and really wasn't her fault.  But a few people think she should have insisted on paying for the heel – and should call her immediately to offer!  What would you do in this situation?
Tell us what you think!
|
Print