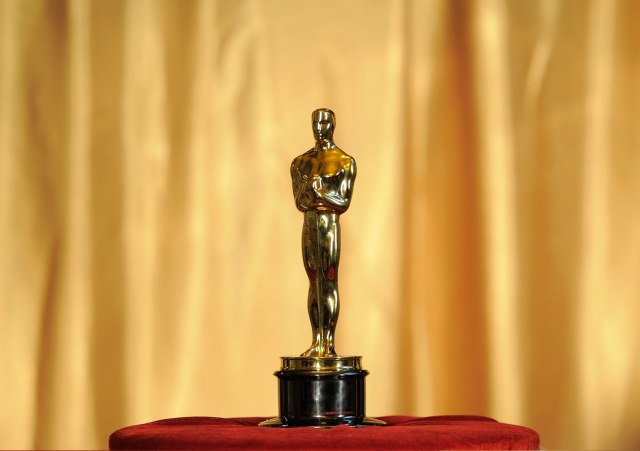 And The Winner Is…
It's Oscar time again!  Here in L.A., traffic is already bad – and don't even think about getting a hair appointment this weekend.
Every year, it's sort of a guilty pleasure just hearing about what sort of loot the nominees are going to get in their crazy Oscar swag bags. This year's bag, apparently, will be worth far less than in previous years. This year's bag is only worth … $48,000.  And, yes – that is a 5 year low!
What's In The Bag?
Some of the higher ticket gifts are what you might expect for an A-list Hollywood crowd: a $12,000 trip to Australia, for instance.  And it goes right on down the line – all the way to a $3.99 bottle of Windex!
And what swag bag would be complete without some sort of plastic surgery element?  This year's "facial rejuvenation" product is a $5000 gift certificate for something called a "Vampire Facelift".  It involves injecting plasma from the patient's own blood back into their face – have to give them points for the name, right?
Numbers Game
Not to take away from the glitz of the Oscars, but for a minute let's just consider something else hovering right around $48,000 - the median U.S. household income!  Most recent estimates put that number at about $50,000, and keep in mind that is household (not individual) income.
Median, of course, means that half the households are living on incomes above it – and half are living below that number.  Any of us living in Hollywood might find that hard to believe, but it's a good reminder of the incredibly vast income disparities in this country.

Half Empty or Half Full?
Also hovering right around that 50% mark? The number of U.S. households with a credit card balance! (Nerdwallet puts this estimate at about 47%) And of households with a credit card balance, the average balance is over $15,000…
Don't get me wrong – I am not trying to be a downer. I love watching the Oscars (and the Fashion Police) as much as the next girl.  But with all we're going to hear about $120 bottles of Maple Syrup over the next few days (yes, that's in the gift bag too) we just wanted to pause for a moment and put things in perspective!
|
Print