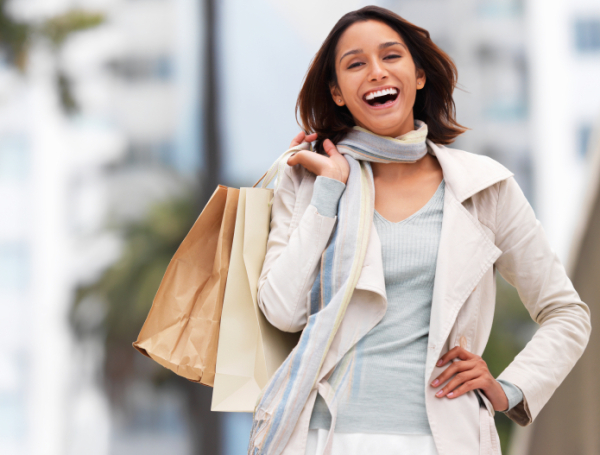 Prep For Fall Fashion…Now?
I know, I know – you're still trying to figure out which swimsuit to buy (or avoid) for summer, so why on Earth would Fall fashion be on your radar? Part of being Fab & Fru is all about planning ahead – which is why right now is the time to be thinking about your fashion funds for Fall! With very little effort, you may find cash hanging right in your own closet …
Clean Out and Cash In
As I was going through my summer wardrobe, I will admit it – I was a little depressed. There were a few fab dresses hanging there from summers past that were in great condition – except for the fact that they no longer fit me!  I just couldn't bear to look at them taunting me any longer.  And that's when I took some advice from a friend…
Consign and Save
Recently, one of my most stylish friends has been raving about a local consignment store called Ampersand - an L.A. gem I had never even heard of.  It finally dawned on me that now was the time to consign my summer clothes – and then put the proceeds towards fall fashion.   Finally, the dresses in my closet were giving me hope instead of making me totally depressed!
Not Your Average Thrift Store
For those not familiar with consignment stores, they are totally Fab & Fru. Unlike your average thrift store, consignment stores are places where high end, luxury brands are often sold.  When I walked into Ampersand in Los Angeles, I was greeted by pre-owned Louboutins and vintage De La Renta – bingo!
How Does It Work?
Consigning means that you give your clothes to the store to sell for you – so you don't get money up front. If and when they sell – you get a percentage of the proceeds (40% for example) and the store cuts you a check or gives you cash.  If your clothes don't sell, you can either choose to take them back or (often) have the store donate them to charity.
Just make sure you call first to see what kind of items your local consignment store is looking for – many are only looking for seasonal items or have specific requirements. My entire transaction took less than one minute – but then of course I stayed and browsed for much longer!
What's Your Consignment Secret?
We want to know – what's your favorite local consignment store? Leave a comment here and let us know so we can get a great Fab & Fru fashion database going. And for those of you in LA, I would highly recommend a trip to Ampersand – I have it on excellent authority that there are several gorgeous Trina Turk dresses there that have barely been worn!
***Want more inspiration?  Bee sure to check out our article full of other great tips on how to make money cleaning out your closet!
|
Print