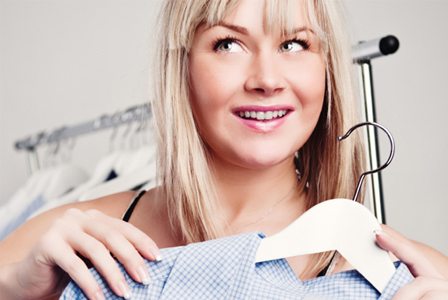 Our friend Jane is a clothing designer – her chic designs can be seen on many celebrities and we all love wearing her beautiful pieces. As a courtesy, she extended wholesale pricing to her friends and family – which is basically a 50% discount off what we would pay in the stores – very Fab & Fru!
So what's the issue?  We were out one night when our friend Hannah mentioned the discount code to a few additional friends of hers – people Jane doesn't even know.  Hannah's rationale was that her friends would never be bale to buy Jane's shirts at full price, so Jane wasn't actually losing business – she was gaining business she wouldn't have had!
Some of us thought it was totally wrong of her to pass on the code without checking with Jane first, though others saw Hannah's point of view.  After all, Jane hadn't put any specific restrictions on the discount code…
Do you think we should mention something to Jane – or just let it go?  And do you think Hannah was doing Jane a favor – or hurting her business?
Tell us what you think!
|
Print