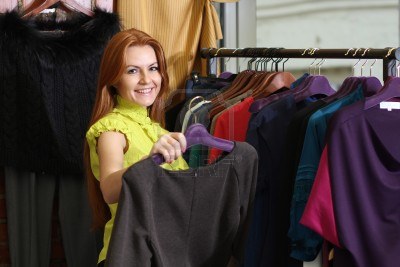 Last week, Diana bought a $138 dress from Anthropologie online.  When it arrived and she tried it on, it was just as she hoped!  And although it was a bit pricey, she loved it so much she felt it was worth the money.  However, when Diana looked at the tag, she noticed the it had a sticker over the $138 price for $69.00 – say what?!  Had Anthropologie marked down the dress and did not pass the discount on to her?
At half the price, Diana decided to immediately take the dress into her local store and ask to be reimbursed for the difference.  But when she got to the store, the same dress was still marked at full price, and the sales clerk helping her began to question Diana!
Of course, this was rather enraging, and Diana demanded to speak to a manager.  After an hour of trying to figure out what happened, the manager finally confirmed that the dress had in fact gone on sale, and her store was late marking it down.  Diana must have ordered the dress right when the price got slashed, but it hadn't yet registered online.  In the end, it was a great deal for Diana, but it took up a full 2 hours of her day – and involved some pretty frustrating conversations to boot!  So – what do you think – was it worth the hassle and commotion?
How hard would you fight for your money back?  Tell us what you think!
|
Print