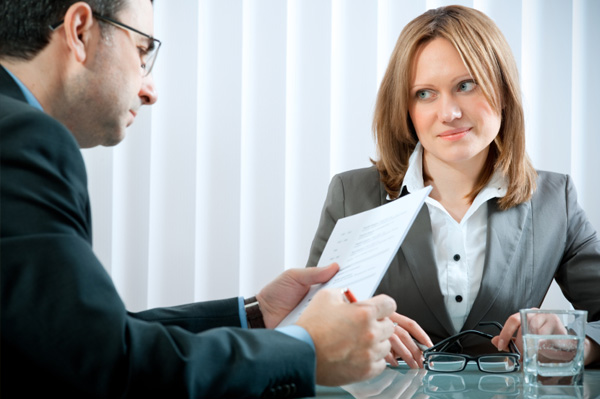 How to Show Your Boss You're Worth More
You might think you deserve a raise, but that doesn't always mean your boss agrees with you…  See how you may be standing in your own way of increasing your salary and getting that promotion you've been waiting for!
You Have Unrealistic Expectations
In 2012, a typical merit raise averaged 1.9 to 2%, while the highest-performing employees received closer to a 4% raise. To determine if you're worthy of that 4% (or more), it's vital to check in with your boss regularly so you're on the same page about your performance. Does your boss think you turn in above average work or is there an area she thinks you're struggling with?
Also, does your company give raises at a certain time each year (say, at annual review time), or are they rolling, based on performance? If it's the former, make sure to time your request for optimal results.
Finally, remember to consider your company's financial situation. Asking for a big raise when the company is struggling can come off as out of touch.
You Didn't Do Your Research
Before deciding how much of a raise you deserve, look up the standard industry salaries for similar positions on sites like Salary.com and Glassdoor.com. That will give you a point of reference for framing the conversation.
But it's not enough to cite averages—you also have to make a case for your personal performance, and how you're going above and beyond your job duties. Which brings us to …
You Do Only What's Expected of You
Doing your job is what you are paid for, whereas a raise is a sign that your boss sees that you're contributing at a higher level than what you were originally hired to do.
One good rule of thumb is to be an employee who makes your boss's job easier: Volunteer to take on additional projects and think about what you can do to lighten her workload. Or notice what she is complaining about, and figure out how to solve a problem within your department.
If you present solutions for her now, you'll find your superior more willing to meet your demands later.
You Don't Call Attention to Your Accomplishments … or You Act Entitled
Neither of these extremes will help you get that salary bump. And, admittedly, mastering the fine art of self-promotion isn't easy.
First, make sure that your boss is aware of everything you've taken on – and be sure to leave any attitude or resentment at the door.  Feel free to share your successes—they show that you're capable and competent. Just be subtle about it: Set up a meeting to discuss the projects you're working on, mention key wins you've had and ask for feedback on how you could still do better.
Another good strategy: Rely on third-party praise. Copy your boss on an email chain discussing a successfully-executed project or forward her a particularly moving compliment from a client.
|
Print
Pages: 1 2