by Brandi Savitt – May 2, 2013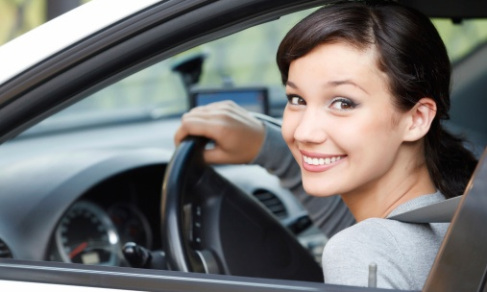 The Lowest Deal Is Not Always the Best
Last week I went to LA for work and scored what I thought was an amazing deal on a car rental – $125 for 7 days!  Because I don't have personal car insurance, I knew my credit card would cover my collision insurance, but I'd have to purchase liability.  I was prepared for that extra $97 charge, but when I returned my car and had over a $300 bill, I was shocked at the $80 in fees that I had never seen on a car rental receipt before.
Deceiving Marketing Tactics
What's happening more and more is that car rental companies are luring customers in online with lower prices upfront.  But what they're not telling us is, that certain taxes and fees that were once included in the initial quote, are now carved out and charged when you return your vehicle.  While you may not be able to avoid these fees, it is helpful to know what costs may or may not be  included in your quote when you are comparison shopping.  That said, there are also extra fees you can avoid paying altogether if you're in the know!
The Concession Fee & Customer Facility Charge
I had a combined total of $40 of concession fees and customer facility charges on my final bill – and I had no idea what any of it was for…
Most airport rental agencies have additional fees and government mandated taxes for being located within a certain proximity to an airport.  These fees also cover the 'complimentary' shuttle service from the airport to the rental facility and back.  These charges are not vehicle specific and are typically not charged at non-airport locations.  In the past, companies included these fees in their upfront quotes – which is why airport rentals were always more expensive.  But now more companies are hiding these fees and not charging them until you return your car.
So, if the you're renting a car at the airport, see if these charges were included in the price, or plan for extra fees.  Your other alternative to avoid these fees all together, is to look for rental locations just outside of the 'airport zone' and a short taxi ride away.
Don't Pay More for Insurance than You have to
Your personal car insurance coverage likely covers rental vehicles as well, but before your trip, double check with your provider to confirm that you're fully insured. If this is the case, disregard any additional insurance options that are offered by the rental agency.If you're a New Yorker like me and don't have a car back home, most major credit cards cover collision insurance when you use your card to pay for the vehicle.  They do not however cover liability insurance.  Always check with your credit card company first, but if your collision is covered, it's advisable to purchase the offered liability insurance only. 
Click here
for more information about when extra car rental insurance is needed.
Fill Up Your Tank
The rental agency generally requires you to return your car with the same amount of gas (or more) as when you picked it up.  Avoid penalty charges and the astronomical gas prices that the agency charges you- by returning the car with a full tank of gas.Some facilities will sell you a tank of gas in advance for a reasonable rate. If this is an option, and you know you're going to be driving a lot, it may be worth the deal.  If you do buy a tank upfront, don't worry about filling the tank before you return the car – you're covered.  However, if you know that you're not going to be driving much, you'll save more by just replenishing the amount of gas you use.
Return Your Car on Time
Returning your vehicle late, even by just a few minutes, can result in expensive late charges and fees. Read your contract thoroughly to avoid penalties and be prompt. On the flip side, also check twice before deciding to return your car a day or two early.  Some rental contracts charge additional fees for early returns.Tell us your car rental tips and safe travels!
|
Print