by Alexandra Pauline – republished May 23, 2013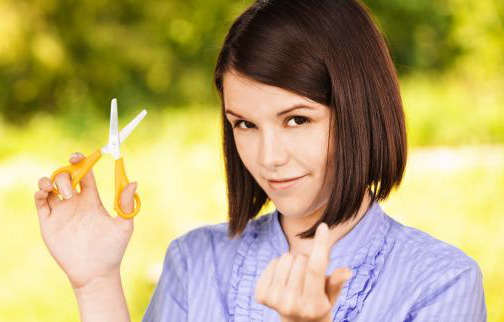 Simple Summer Crafts You'll Love

Cleaning out your junk drawer?  Then it's time to get crafty!  In no time at all, you can turn your odds and ends into money saving Fab & Fru must haves!
Scent-sational Lighting
Got extra tea candles lurking in random drawers?  Caffeinate your atmosphere with coffee scented votives!  Pick up some small, inexpensive bowls – or mason jars – from your local home decor store.  Next, fill them with your favorite coffee beans, and nestle a candle right in the middle of your BRIGHT idea.  The warmth from the candles will fill your backyard with an aroma sure to perk up even the most boring guests!
Beautiful Drifter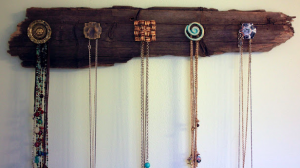 Give your bedroom some rustic flair with this adorable vertical jewelry box!  Comb the beach for a perfectly imperfect piece of flat driftwood and put your leftover decorative hooks or drawer pulls to work! Don't forget: vintage stores are also a great source for old pulls and hooks.  Erin from Visablymoved.com did this project and scored 4 knobs from her local Habitat For Humanity store – for less than $1.00!
After you've found the perfect ornaments, measure and drill your holes.  Then attach your knobs to the board by slipping the screw of the knob through the already drilled holes and screw on the backing.  Attach a picture framing hook to the back of the wood and you've got the perfect place to hang your necklaces in full glory!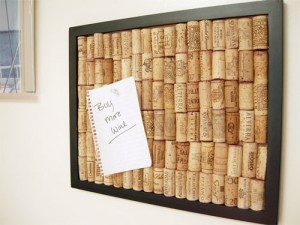 Put a Cork in It!
Looking for a whimsical way to recycle the corks from ALL that summer sangria?  You can easily organize your kitchen or home office by creating the ultimate cork board!  Purchase a deep picture frame, break out your glue gun and adhere the wine corks accordingly into the frame.  Let it dry, and in a matter of minutes you'll have an innovative place to remind yourself to "Buy More Wine!"
Share your favorite summer DIY projects with us!
|
Print