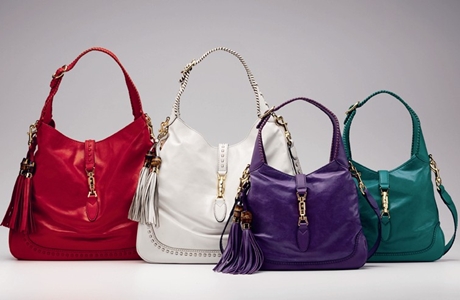 Stylish Summer Steals
Memorial Day is behind us, which means it's time to bust out all your summer clothing and accessories.  To be honest, in years past I have used my  wintery, dark brown Bottega Veneta purse right through the summer months.  But this year my beloved Bottega had to go in for repairs, and I decided it was finally time to buy a summer purse…
I am all for investing in quality handbags, particularly ones you plan on using daily.  I know from experience that well-made purses can last through several generations of use if properly cared for!
Luxury For Less
The thing about summer is – it's (sadly) only a few months long.  And when I make luxury splurges I take into account what the purchase price breaks down to when amortized over time. Which left me feeling like I shouldnt be spending as much on a summer bag as on one I use for the entire rest of the year…
Thus, my Fab & Fru dilemma: where was I going to find a luxury handbag – at a majorly discounted price?  After much research, I found the answer online at Fashionphile - and have a gorgeous Gucci purse to prove it!
Share The Love
There are an astounding amount of online resources for buying used (aka"pre-loved") luxury purses, so here are my tips for narrowing down your search:
1) Send an email to ask about the bag you are interested in – the speed and quality of reply you get can help you weed out many potential sellers. And of course read the online reviews about your vendor!
2) Make sure the bag you are buying is an AUTHENTICATED bag.  Make sure the small print isn't advertising a "Gucci-style replica" – you want the real deal!
3) Make sure the vendor offers a return policy.  It's hard to tell even in a good picture what "Well-Loved" or"Shows Slight Discoloration" really means! Another thing to be aware of – return "restocking"fees, which are often 10% of purchase price.  This might be worth it to you, but be sure you know if this is part of their return policy in advance.
Fashionphile
As mentioned, I found my dream purse on the Fashionphile website.  And since they met my criteria for having authenticated bags with a return policy, I took the plunge! At only $325 for a bag that would have been easily pushing $1500 new, I was skeptical to say the least…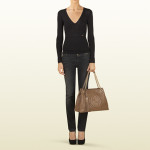 But I am happy to report that my bag looked even better in person that I expected, and their customer service was prompt and speedy! The bag was exactly as described – and the few minor markings are so minor they are almost invisible.  And my $1200 savings makes me love my new bag all the more –  now that's Fab & Fru!
Chic Savings
So, I had a very Fab & Fru experience with Fashionphile, and we want to know -what other online resources do you turn to for buying pre-loved luxury goods? Share your insider tips with us!
|
Print