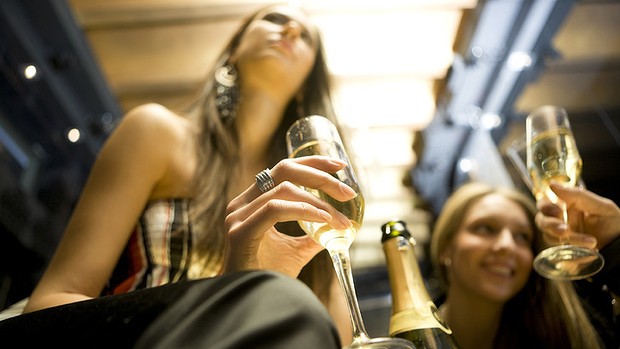 Last weekend Celia – and her friends Jen and Kimberly – went out to celebrate her recent promotion at work.  The friends wanted to treat Celia to a bottle of Champagne, and Kimberly insisted on ordering the best bubbly on the menu.  Cut to two bottles later – and a $500 bill – the tipsy friends were experiencing a bit of sticker shock!  And although she agreed to the pricey bottles upfront, at the end of the night Jen certainly was NOT happy about laying down $250 plus tip.
Celia felt horrible that she wasn't contributing to the tab, but she also would have never ordered such expensive bottles if she was paying.  But at the end of the evening,  she ended up offering to chip in anyway.  Jen was willing to accept her offer, but Kim said absolutely not – it was their treat…
Knowing that Jen was in over her head, should Celia have helped pay for the bill despite Kimberly's grand gesture? Was Jen wrong to expect Celia's to help pick up the tab after offering to take her out?
What would you have done?
Tell us what you think!
|
Print