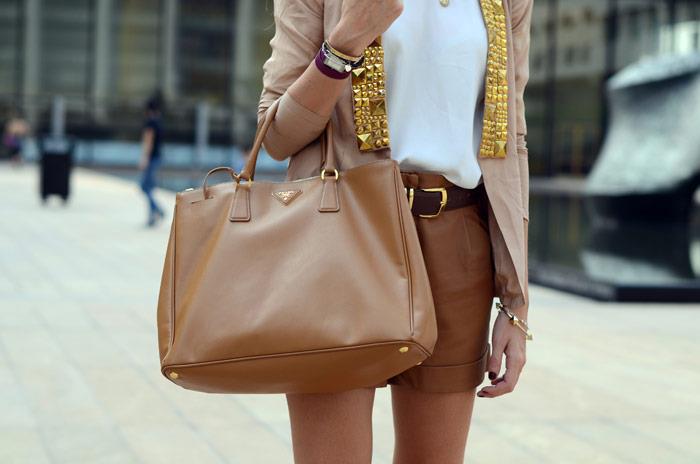 Our friend Geri recently returned from New York with a fabulous new Prada bag — or so it seemed!  As we were all fawning over it at dinner the other night, she confided in us that it was actually a knock-off she bought on the street for only $30!
Though most of the ladies were impressed with her money-saving move, a couple really took her to task over it.  Our friend Abby started telling her how counterfeit operations actually fund a lot of criminal activities – and that the simple act of buying that bag may have far reaching implications!
After Abby gave her two cents worth, the conversation ground to quite an abrupt halt.  It definitely killed the jovial mood of the evening, and left Geri feeling judged and embarrased.  Some of our friends thought Abby was totally out of line for criticizing Geri in front of the group, while others thought it was appropriate – and helpful – that she shared her opinion.
What do you think – was Abby's commentary acceptable?  Or should she have kept her mouth zipped on this one? Tell us what you think!
|
Print