by Brandi Savitt – June 6, 2013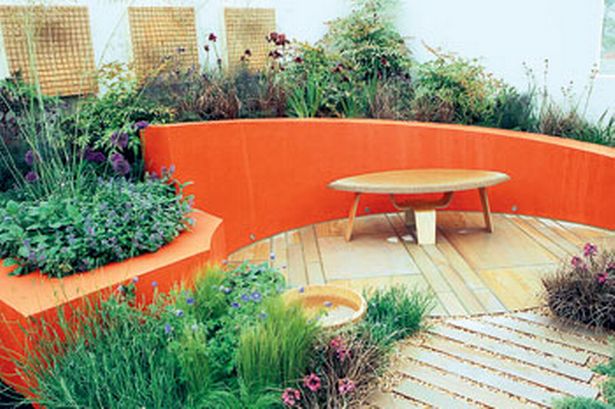 Cheap Design Ideas for Your Outdoor Space
Want to love your outdoor space even more this summer?  There's nothing like a little extra color to brighten your garden and add your signature flare.  Grab a paint brush and get creative.  These simple ideas are super cheap and easy!
Paint Your Garden Wall or Trellis
If you want to instantly update the look of your outdoor space – paint a wall or trellis.  From orange to purple to ice blue, painting your garden wall a vibrant color will set the tone, add dimension and style.
Paint a Pot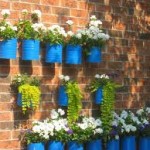 Whether you take a weathered tall planter and transform it into the focal point of your garden by painting it a gorgeous turquoise, or you paint old coffee cans indigo and create a hanging flower or herb garden, changing the color of your tired old pots will refresh your outdoor space in seconds!
Paint Your Furniture
Most outdoor furniture needs a touch up every spring to keep it in top shape and looking good. But if you have a weathered chair, bench or table, instead of giving it the same old touch up – go bold!  From yellow to Kelly green (you can't go wrong adding more green to a garden), there's nothing like attracting the eye to the most comfy seat in the house…
 Mirror Mirror on the Wall
Want to add dimension and light instantly to your small sanctuary?  Hang a mirror!  Whether you center it on the pink wall you just painted, or you paint the frame of the mirror itself, that pop of color and the reflection of plants in the glass, will create a talking piece for years to come.
What are your favorite tips to give your outdoor space a makeover in minutes?
|
Print