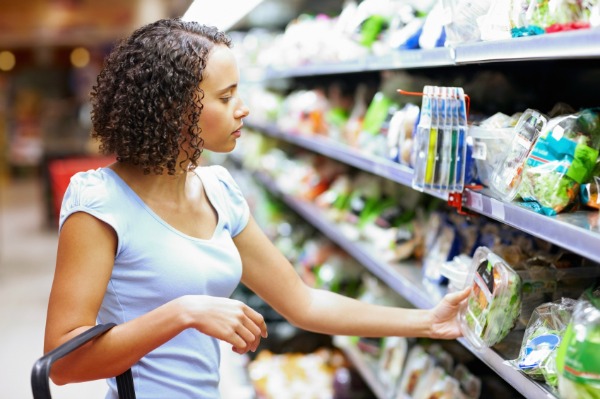 Putting Your Money Where Your Mouth Is
Can choosing an organic brand of cereal really change the world?
How many times have you rushed through Target on the way to pick up your kids from school, resenting yet another mindless trip through the grocery aisle?  But what you may not have realized is that every purchase you make has a major impact on corporations – and the health of the country!
Case in point: earlier this month, Target announced the debut of their "Simply Balanced" line of foods. The goal of the line is to give consumers "healthy and organic foods at great prices".  More than 40% of the line is organic, and most of it is made without GMOs (genetically modified organisms).  And Target has pledged that the line will be completely GMO free by the end of 2014.
As you may have guessed, Target executives aren't doing this out of the goodness of their hearts – they're following the dollars. And who spends the majority of those grocery dollars? You guessed it – women!
We've got the (Purchasing) Power!
Target is capitalizing on the fact that although organic groceries currently only account for 10% of all purchases, the category is growing at 2x the rate of regular grocery purchases.  They want to follow the growth, and the driver of that growth is YOU.
Two thirds of women are the primary grocery shoppers for their households, and 84% of women are the meal preparers.  That's a lot of female purchasing power. And we've been sending a clear message with our wallets that we want more organic, non-GMO, whole food options offered at reasonable prices.  Target has been listening, and they want to increase our business with them even more.
The Superhero In The Cereal Aisle
We're not talking about cartoon characters marketed to get your kids to want sugary crap – we're talking about you!  Ladies, you are the real superheros behind getting a huge corporation like Target to take this sort of action.  If we keep the momentum going we'll see more stores creating affordable, organic products for their customers.  The next time you go grocery shopping, realize it's not just a monotonous task – it's a way to make a real difference.
|
Print