by Brandi Savitt – revised July 1st 2013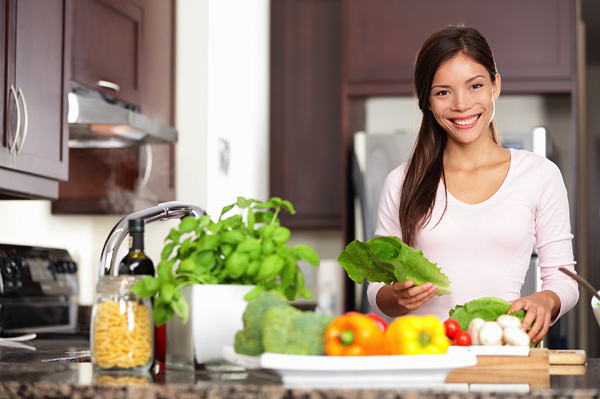 Summer Greens That Aim to Please
Looking for an easy and inexpensive salad to WOW your friends with at your 4th of July BBQ?  Or maybe you're just looking to turn over a new leafy green by eating lighter and healthier this summer?  Well, we have FOUR taste filled, vitamin packed salads that will even have carnivores smiling from ear to ear!
* Remember, when buying fresh greens, it's worth spending a little more on organic lettuces or pesticide free greens from the farmers' market!
Dill & Romaine Salad
Complement anything coming off the grill with this light and refreshing summer salad!
Ingredients: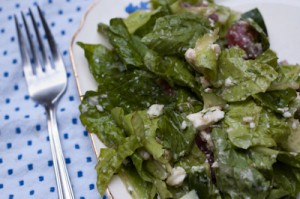 1 head of romaine lettuce (rinse, dry and cut)
A handful or small bunch of fresh chopped/cut  dill (do NOT finely chop)
Dressing:
Whisk together 1/4 of extra virgin olive oil and the juice of 1 lemon.  Salt and pepper to taste. (Can make ahead of time).
Preparation:
Combine all of the salad ingredients. When you are ready to serve, pour the dressing over and toss well.
Goat Cheese, Spinach & Strawberry Salad
This summery salad is a delicious complement to chicken, steak, or burgers while making the vegetarians smile too!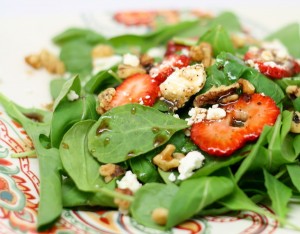 Ingredients:
1 large head of fresh spinach or a salad container of baby spinach greens (rinsed, dried, and cut if need be)
10-15 sliced strawberries
1/2 cup or small log of goat cheese
1/2 cup of walnut or pecan pieces
Dressing:
1/4 olive oil whisked together with 1/8-1/4 cup of balsamic vinegar (to taste).   Also, add salt and pepper to taste.
Preparation:
Toss together the spinach, scallions, strawberries and nuts.  When you are ready to serve, pour the dressing over the greens and toss well.  Add the goat cheese after the salad has been tossed with the dressing.  Spoon in small amounts on the top of the salad and lightly toss again.  Be careful not to overtoss or the cheese will dissolve.
|
Print
Pages: 1 2