by Kathy Pape – updated July 12, 2013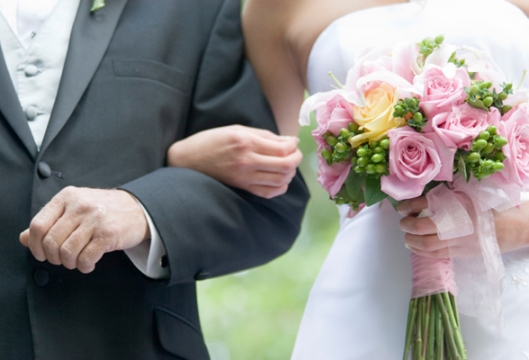 - Wedding season is in full swing!  Just the time to revisit our friend Kathy's advice about what NOT to spend on your big day. And yes, there are so many tips we just don't have room for all of them in one article!  So here it is – part one…
Wedding Bells To Wedding Bills
When I was first married in 2000 my dad offered to give me cash for a down payment on a house.  I was all for it, but my mother insisted that I have a huge lavish wedding with the big silk dress.  I still remember that day, and yes – it was a lot of fun.  But honestly, I keep in touch with about 10 percent of the people, and unfortunately, my marriage only lasted five years.  Looking back, it was not money well spent!
My second marriage however, was an intimate affair in Las Vegas with a lovely, small reception in a suite overlooking the strip.  And you know what? It was just as much fun as my first wedding! The truth is, every girl we know who has walked down the aisle will tell you: there are certain things they regret spending money on!
Order a Dummy Cake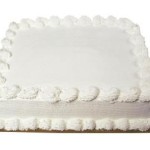 To this day, I shudder when I think about how much my parents shelled out for wedding cake #1.  I mean it was good, but it wasn't that good…
Stacie Francombe, a wedding planner from www.celebrityweddingreporter.com has a great, sneaky way to get around spending a fortune on your cake.  She suggests having the base layer be real & delicious, and decorate the upper tiers to match using a "dummy" cake.  This will cut down the cost dramatically.  –And don't worry about having enough cake.  If you have a large guest count, order a sheet cake to serve after the cake cutting!
Save Your Feet
Several Fab & Fru Facebook fans said they spent too much money on uncomfortable shoes – we feel your pain!  Ladies, first thing to think about – will anyone even be able to see your shoes? Yes, you might feel like more of a princess knowing you are wearing $400 satin pumps, but is it really worth the splurge if no one else notices?
Steph's friend Tamar had the best wedding footwear she's seen yet.  Tamar wore hightop sneakers under her floor length gown!  Not only could no one see them anyway, but she was the only bride we know who was truly comfortable dancing the night away!
Ditch the Table Cameras
One reader, Samantha Betts, tells us her biggest regret was buying table cameras. Seriously, ladies: think about the  photographers you are "hiring" when you give your guests the freedom to snap & shoot!  Most of them will have had a few too many drinks and snap blurry photos of people eating, pictures of people with their heads chopped off and nice dark pictures you can't even see since they forgot the flash.
Samantha spent about $100 on the cameras and then another $90 to develop pictures she will never use.  Stick with the professional photographer!
Skip the Engraved Invitations
Several of our friends mentioned regrets about having the invitations engraved.  Yes, it may be the traditional and proper way to go, and yes – they are beautiful.  But in this day and age, few people notice, expect – or even care – if your invites are engraved.
There are so many stationary options out there right now that weren't available in our parents' day (including printing our own invites at home!) that this is one expense to think twice about before splurging.  Though you might have your invite tucked away to keep forever, the reality is pretty much everyone else has thrown it away in a matter of weeks!
- Kathy's "Part One" advice alone could easily save you thousands of dollars! Stay tuned for part two next week.  And thank you to Kathy Pape for the very Fab & Fru advice!
|
Print