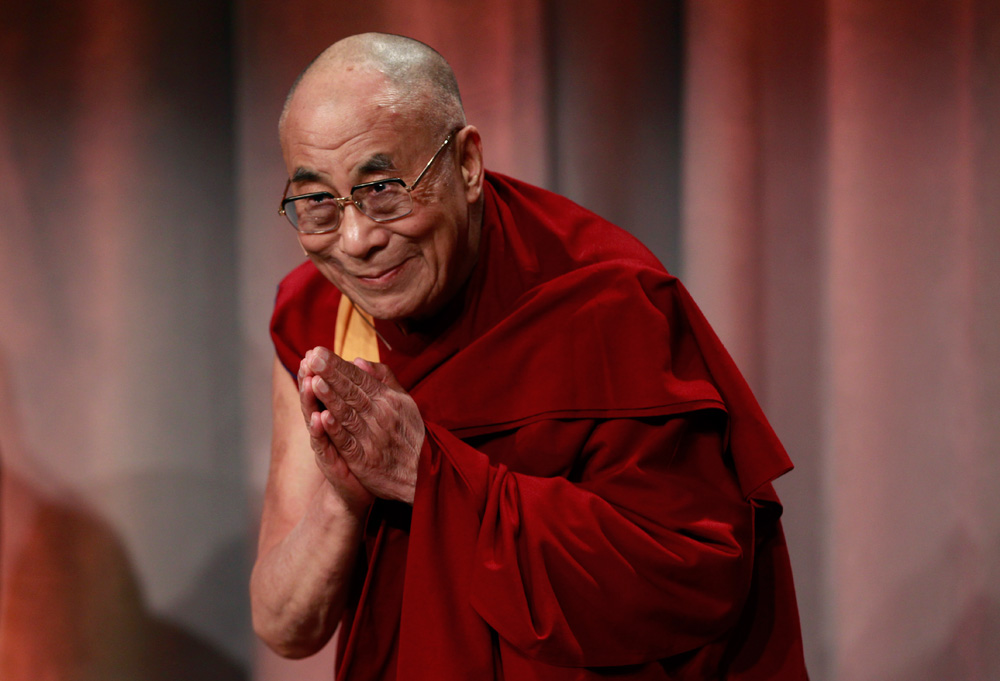 Two months ago, Marilyn was given two free tickets to see the Dalai Lama speak in New York City.  She was thrilled – and immediately invited her close friend Claire to road trip with her from Virginia for the October event.  The two friends planned to stay with Claire's cousin Betsy, who bought her own ticket to the event.
Cut to a few days ago, when Marilyn announced that her husband Johnny decided he really wanted to go with her and make a much needed romantic weekend out of it – nice hotel and all. Marilyn and Johnny have been struggling with their relationship for a couple of years, and she is over the moon that Johnny actually wants a weekend away from the kids.  Of course, Marilyn and Johnny still want to attend the teachings with Claire and Betsy, but Marilyn is going to use her other free ticket for Johnny…
Happy for Marilyn, Claire agreed it was a great idea that she take the opportunity to spend some much needed time with Johnny – but she was also worried that she would have to scramble to find an affordable ticket.  As it turns out, there are no cheap, general admission tickets left – so Claire's only option is to buy one for $150!
Really disappointed, Claire told Marilyn she may not be able to go.  Should Marilyn buy Johnny his ticket and give Claire the free pass that she had already promised?  Should she offer to split the cost of the pricey ticket with Claire?  Or, should Claire suck it up and buy her own ticket?
What would you do?  Tell us what you think!
|
Print