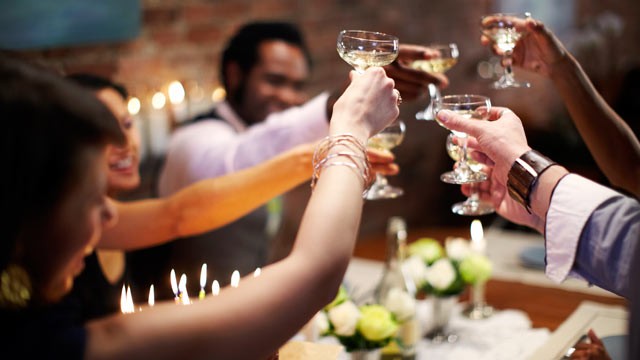 Kris, Shelby's roommate from college, is fabulous (in every sense of the word). She works in advertising, has a killer body and wardrobe to go with it, and she loves to hang out with people who also enjoy the finer things in life. While Shelby is a bit more low key, the two have been best friends for years and both of them think of each other as family.
Cut to: this week is Kris's birthday. In honor of the big day, Shelby busted her out of work early on Monday and treated her to an elaborate martini lunch at one of Kris's favorite LA restaurants.  It was a blast and worth every penny to Shelby.  But then at the end of lunch, Kris announced she was throwing herself a last minute birthday dinner at the Chateau Marmont on Saturday, and she wanted to be sure that Shelby and her hubby Brian would be there.
Of course, Shelby said they would come, but she couldn't help but worry about how much dinner would cost. As she was driving home, the financial reality hit her even harder…
#1: The Chateau is a pricey place, and she was pretty sure that Kris wasn't planning on treating six couples to dinner…
#2 To make matters worse, Shelby knows that this group of friends are pretty big drinkers, and she and Brian are maybe good for one glass of wine each.  While she really doesn't want to get stuck splitting a $500+ alcohol bill on top of two expensive dinners and unavoidably chipping in for Kris's meal, she also doesn't want to be rude and look cheap by asking for a separate check.
What do you think Shelby and Brian should do? Save face or save money?  Here are their options:
1. Ask for their meals to be on a separate check?
2. Have the waiter create one separate food check for everyone and one separate drink tab – so they're not responsible for the alcohol bill?
3.  Or… suck it up and split the bill evenly in honor of Kris's birthday?  What comes around goes around, right?
Tell us what you think!
|
Print