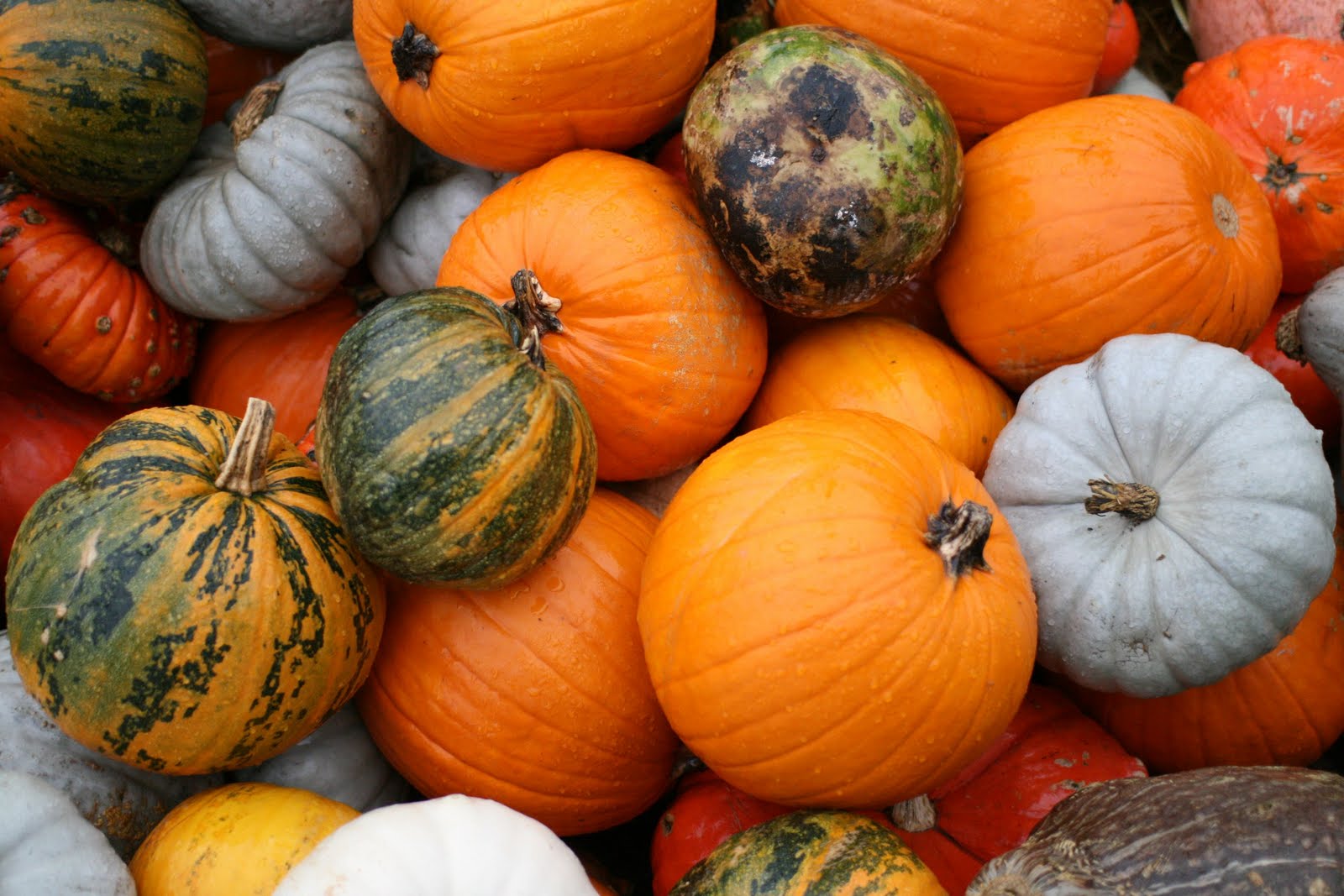 Fab & Fru Fall Decor Ideas
While we will always adore the classic scary faced jack-o-lantern, we also love the idea of creating a more elegant seasonal vibe with these alternative pumpkin decorations. So, trick out your house this October – with these eye candy treats, you'll be the talk of the neighborhood all the way through Thanksgiving!
Centerpiece of Light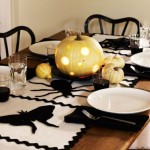 Create beams of light across a dark tablecloth or walkway by carving different size circles into your pumpkin.  This easy, inexpensive trick will light up your night!
Carve out a circle at the bottom of the gourd, and flip the pumpkin over to scoop out and clean the inside (save the seeds for baking).
If you have a skilled hand, carefully carve circles into the pumpkin with a sharp carving knife. Otherwise, try using different size circular cookie cutters, and hammer them gently into the pumpkin to help get the shape started. Then take your knife to finish the job.
Put a couple of bright candles inside the pumpkin and watch the light show!
 Light Up Your Address
Having a party?  Want to make sure people can see your address by carving it into a few pumpkins?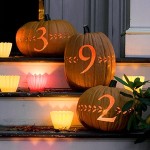 The answer is YES!  This adorable idea not only lets people know that they've got the right house, it also helps light the pathway to your door!
Pick enough similarly sized pumpkins to get the job done.  You want one pumpkin per number.
Carve out your lid and scoop out the seeds.
Draw or trace stencils of numbers onto your pumpkins
Light a bright candle in each pumpkin to light the way!
Fall Flower Vases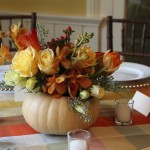 Pumpkins and other gourds make excellent vessels for autumn flower arrangements and centerpieces.  Whether you are having a small dinner party or a 250 person wedding, you can make your arrangement(s) as elaborate as you want. This elegant decor idea screams FALL all the way!
Use pumpkins and gourds of various shapes and sizes.  Just make sure the vase is sturdy on the table.
Cut off the top and scoop out the seeds
Fill with a little water and arrange your favorite flowers, leaves and branches!
Pumpkin Buffet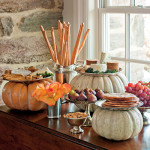 Add a little autumn flavor and create different heights on your buffet with yes – you guessed it – pumpkins! Pick flatter topped gourds of different heights and colors to use as your food trays.  Whether you're displaying appetizers or desserts, this idea will add instant fun and glamour to your serving table! - No carving necessary…
The Autumn Cooler
In need of some more practical decor?  Turn a big pumpkin into a cooler for drinks!  This fun idea couldn't be easier:
*For carving tips, check out this website. Enjoy!
|
Print